The Benefits of NEBOSH courses
NEBOSH courses are globally renowned as being a highly rated qualification in health and safety and risk management in your occupation.
Here is a list of some of the benefits of completing NEBOSH courses, specifically the NEBOSH General Certificate.
NEBOSH courses contribute to a safer workplace
From the perspective of an employer, a safe workplace is one of the most important things. Therefore protecting your workforce from injury or even fatality is a high priority for managers. Those who are NEBOSH qualified will know how to identify risks and hazards and help to reduce them. By lowering incidents caused by unsafe environment an employer will avoid the likes of litigation, staff absences and even prosecution.
Management of health and safety in the workplace is a  legal obligation…
It also makes good business sense. Capable safety professionals are a benefit to their workplace. They reduce costs by preventing accidents and also reduce the ill health of employees. They also make the workplace a much safer environment.
NEBOSH courses offer quality training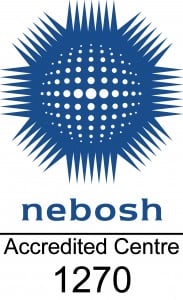 To an outsider, someone who holds a NEBOSH qualification is deemed to be committed to health and safety. This is because NEBOSH courses are known for their thorough coverage of all relevant subjects. Therefore by qualifying, you appear to be competent in health and safety and that you assure safety to everyone around you. This can also help your company reputation and develop you into an in-demand business. It can even bring in new business with your newly enhanced reputation.
Continual Personal Development
Many bigger organisations elect NEBOSH qualifications as an important part of their supervisors' or management development. Therefore they ensure that line managers have a strong understanding of the principles of risk management. They also build a useful safety culture in the company. Many individuals choose to study NEBOSH to further their employment and career prospects.
The NEBOSH Certificate supplies a highly beneficial overview for Managers, Designers, Supervisors and CDM Coordinators, administering an established basis for progression in these areas.
As an individual, a NEBOSH qualification helps to make a great step towards advancing in health and safety.  You will have the ability to advise on how to follow the relevant legal requirements and ensure all health and safety policies are effective. Which will consequently make you a much more employable person?
Transferable Skills
NEBOSH courses contribute towards delegates gaining relevant real-life skills.  Delegates can administer these skills in their work. These life skills can help contribute to a safer environment which is key to increasing efficiency and productivity.
NEBOSH Certificate
The NEBOSH National Certificate is a must-have qualification for H&S practitioners. It's a constructive way to promote the application of the knowledge acquired in the course to problem-solving within the workplace. It is an extremely malleable course and can be completed over a range of weeks. You can take it in many languages and you can tailor it to suit your industry requirements.
3B Training provides the NEBOSH General and Construction Certificate in both nationwide.
To find out more about the NEBOSH Certificate including price, course structure and dates take a look at our NEBOSH course page here.
NEBOSH Jobs and Career Paths in Health & Safety
Take a look at the career opportunities that the NEBOSH Certificate can open up here.
Back to News
View Our Courses