NEBOSH Jobs and Career Paths in Health & Safety
If you are looking for a career in health & safety, you may want to look at the available NEBOSH jobs. The UK highly recognise the qualification, by having a NEBOSH qualification you can open a variety of doors.
Want to know what NEBOSH jobs are available? Take a look below at what you need for a career in health & safety and what the NEBOSH Certificate can do to help you.
What qualifications are available?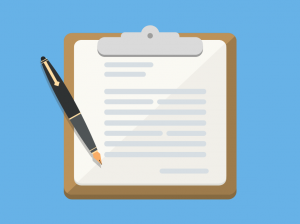 When looking for a career in health & safety, you need to think about the kind of role you would like to do. You cannot just choose a qualification. It is common for a health & safety practitioner who is just starting their career to attend an IOSH course. Some options available are IOSH Managing or IOSH Working Safely. The NEBOSH General Certificate is a higher qualification than the above. The NGC is a minimal requirement for a full-time health and safety job.
The qualities required for a health & safety-related role
Employers generally look for attributes that fit entirely with the specific company and that you understand their values. Because of this, you need to show that you are eager and can cope with a range of different challenges.
NEBOSH-related jobs
Health & Safety Advisor
A Health & Safety Advisor's day-to-day role would usually entail recommending and analysing the company's health & safety plan and aligning that with current legislation. You will have to make sure that the teams below you are meeting their statutory responsibilities. And that they are following the company's health and safety policy. Also, you may research how the company works and review company policies. You will have to review, correct and enforce them. Also, you will be required to liaise with the Health & Safety Executive (HSE) regarding any statutory notifications.
NEBOSH requires you to have some form of a recognised qualification. Usually either NEBOSH General Certificate or NEBOSH Diploma. Typically you will need to have some experience in practising health & safety knowledge of H&S best practice and how to offer solutions to problems.
Health & Safety Officer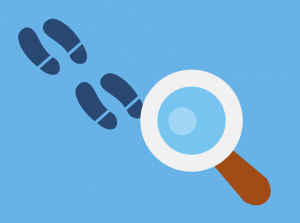 A Health & Safety Officer will work closely with the operational side of an organisation. Therefore, you will be required to ensure that the company fully conforms to up-to-date health and safety legislation. The job role will consist of conducting regular risk assessments, audits and inspections on site. Also, you will need to investigate and report on accidents in the workplace.
You must have Health and Safety Law Regulations, Health and Safety Management and Safe Systems of Work. Therefore you will need to hold the minimum qualification of the NEBOSH General Certificate and have strong communication skills and be able to work proactively, independently and as part of a team.
There may be other titles for the profession, but they all hold a very similar role and all require a NEBOSH qualification:
Health & Safety Auditor.
Health, Safety & CDM Advisor.
Senior Safety Advisor.
Health & Safety Coordinator.
Health & Safety Executive.
Environment, Health & Safety Manager.
Health & Safety Manager.
If you are looking to pursue a career in health and safety but need the NEBOSH Certificate, 3B Training provides the NEBOSH General Certificate in our centres nationwide.
To find out more about course dates, price and structure, take a look here.
The Benefits of NEBOSH courses
Here are some reasons why the NEBOSH Certificate is a beneficial qualification to have. Read more here.
Back to News
View Our Courses