What Does a Health and Safety Manager Do?
What is a Health and Safety Manager?
The Health and Safety Manager of an organisation is responsible for ensuring that a workplace is adhering to health and safety procedures.
What does the Health and Safety Manager do?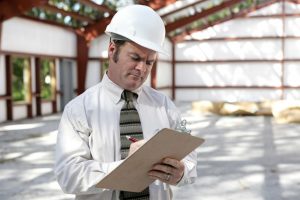 Health and Safety Managers' overall role is to reduce the risk of work-related illness, accidents and injuries in the workplace. This is done by implementing and enforcing the company's health & safety policy.  You will also be responsible for:
Creating a good PPE culture in the workplace
You will need to make sure that all workers understand the importance of Personal Protective Equipment. You will also need to teach workers how to properly inspect PPE to ensure that it is suitable for its purpose.
Risk Assessments & Reporting
Conducting risk assessments of the workplace. so that you can identify risks in the workplace to address. 3B Training provides the Risk Assessment course as an open course and also as an in-house course.
Raising awareness of how to correctly report accidents in the workplace.
Investigation & Emergency Procedures
Investigating workplace safety concerns and as a result, working to remove any risk or hazard.
Managing emergency procedures such as fire alarm drills and evacuations.
Developing policies and procedures and making sure they follow the law.
Internal Training
Making sure that all staff are properly trained in their role and assigning them to in-house and external training.
Assigning the relevant amount of First Aiders on site and assuring they are properly trained and equipped.
Promoting good health & safety culture. You can do this by leading by example and "practising what you preach".
How much does a Health and Safety Manager earn?
A Safety Manager would earn between £25k – £44k  depending on location and experience.
What qualifications do you need to be a Health and Safety Manager?
Health and safety professionals would usually have the postgraduate level qualifications already such as their Tech IOSH and a minimum of a 2:2 degree or equivalent in health and safety. Courses such as NCRQ or the NEBOSH Certificate are great qualifications to improve health and safety knowledge. The Level 6 NVQ Diploma in Occupational Health and Safety Practice is an ideal qualification for health and safety professionals who want to gain the Black CSCS card to work on a construction site.
When is an incident reportable to RIDDOR?
Health and safety personnel will need to report a workplace injury or accident to RIDDOR depending on its severity. Take a look at our guide which will help you to understand which accidents need to be reported at that level and which don't here.
Back to News
View Our Courses