How To Get A CPCS Card
There are three possible types of CPCS card that you would require. The Trained Operator Card, The Competent Operator Card or The Tester Card. The be able to obtain each card you will need to go through the industry required process which includes theory and practical testing. You can take these tests at any CPCS approved centre and approved site nationwide. You must also record your continual professional development in your logbook as required.f
Do you need clarification on which CPCS Card is right for you and how to get it? Please take a look at our guide on the types of card available and how to obtain them.
What is a CPCS Card?
The (CPCS Card) or Construction Plant Competence Scheme Card is a skills card for those who work with plant machinery in construction. Operators use the card to provide proof of competence in their role.
How to get a Plant Operator CPCS Card
Red Trained Operator Card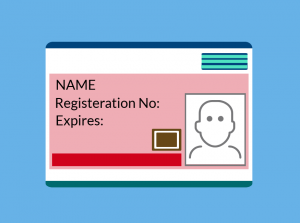 The CPCS Red Card is used to prove that the operator has a level of knowledge and skill that is in line with industry standards.
If you are a more experienced operator, you may alternatively hold the trained operator card whilst completing an NVQ. The card lasts for 2 years and is non-renewable.
How do I get the Red CPCS Card?
To get the card, you need to do the following in chronological order:
Complete the relevant training to pass the CPCS technical test.
Complete the CITB Health, Safety & Environment Test.
Gain CPCS theory within 2 years of the above.
Complete CPCS practical test within six months of CPCS theory.
Blue Competent Operator Card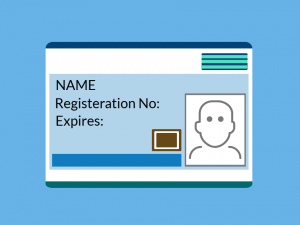 The Blue CPCS Card is used as proof of an operators competency by completing the relevant CITB/CPCS tests. The Blue Card expires after 5 years and can be renewed.
How Do I Get The Blue CPCS Card?
To get the card, you need to follow the below steps:
Prove that you have completed an NVQ for the category you are applying for to the CPCS Test Centre.
Pass the CITB Health, Safety & Environment Test.
Within 2 years of the above; achieve your CPCS theory.
Complete the CPCS practical within six months of theory
Once you CPCS have sent you your Blue Card, you will also receive a logbook. You would use the logbook to record your workplace evidence and learning between card renewals.
Which CSCS Card Should I Apply For?
If you are looking to apply for a CSCS Card but need some clarification on the types of card for you, take a look at our blog here.
Why not attend an NPORS course?
3B Training is an NPORS accredited training provider. Take a look at the training courses available here.
Back to News
View Our Courses