The Benefits of a Short Training Course
At 3B Training, we offer a wide range of short training course in a range of venues across the country. You can attend up to three courses in one day.
How can a short training course help you?
Working at Heights Courses
For anyone who works at height (e.g. a roofer, scaffolder or anyone who uses any kind of elevated platform) there are several courses available. Delegates may find it useful to attend the Working At Heights Awareness, Safety Harness and Safe Use Of Ladders & Step Ladders Course as a suitable combination.
Working at Heights Awareness will cover all the details surrounding the following regulations and working to legislation. The safety harness short training course will then cover any aspects of fall arrest and prevention that the other course didn't dig in to as well as any Health and Safety Legislation concerning safety harnesses.
Anyone who works at heights is likely to use a ladder at some point should attend the ladder safety course. The Safe Use of Ladders & Step Ladders course will talk about the risks and hazards that relate to climbing a ladder as well as how to use one safely.
General Health and Safety Courses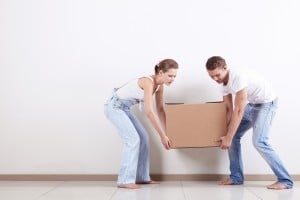 The short course days also contain courses that are needed by anyone from any industry. Manual Handling and Fire Warden are qualifications that everyone in a company should have. With course days like these, you can send multiple employees from your company to all get trained at once. Then if the company needs an appointed fire warden they can attend that training as well. If the course is attended as a company the course can be tailored to identify the hazards and risks related to your specific workplace. This will help you to understand your workplace health and safety procedures better.
Practical and Interactive Courses
Not all of our courses comprise of sitting in a classroom. Many of them involve getting hands-on and working as a team in exercises to keep the courses engaging. The Abrasive Wheels course allows the delegates to view different types of disks and learn how to change them.
The Fire Warden course allows delegates to get hands-on and try out all of the different types of fire extinguisher. You will also be able to walk around a premise and learn all about the fire procedures for the building.
Safety Harness training courses have an element in which the attendees try out various fall prevention and fall arrest equipment so that they are prepared for a real-life situation.
Asbestos Awareness Course
Some of the courses available can be vital in a person's line of work for them to stay safe. The Asbestos Awareness course will make delegates aware of the potential dangers of asbestos and how to avoid disturbing it. The course will cover how to avoid harmful asbestos-related problems. Such as pleural thickening and the potentially fatal diseases such as Asbestosis and Mesothelioma.
Traffic Management
Another available short training course is the Traffic Management course. The course is highly beneficial for anyone who works on a busy road. Or for anyone who will be involved with directing a vehicle on site. The course will help you gain knowledge in identifying a hazard which is a transferable skill in many situations. You will also gain knowledge in choosing the correct equipment and PPE to complete a task safely.
To find out more about our short courses or to book online visit our short courses page here.
What Online Short Courses Are Available?
There is a range of online short courses available through Highfield's eLearning platform. Including First Aid, Health & Safety, Food Safety and Fire Safety. Take a look at the eLearning courses that 3B Training offer here.
Back to News
View Our Courses