NEBOSH Revision Tips
We have put together some helpful hints and tips for your NEBOSH revision. By revising effectively for the NEBOSH exams, you are increasing your chances of passing on the first time.
Familiarisation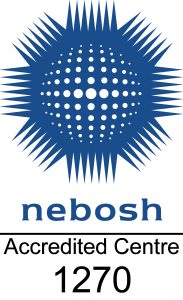 Revision preparation is key, by knowing what questions you are likely to encounter, you are putting yourself in good stead to pass the first time.
Delegates who fail the exam tend to be those who don't revise beforehand and haven't considered what the exam entails and how it is structured. The NEBOSH exam is structured into a range of short and long answer questions so you need to plan how long you are going to spend on each one methodically.
Exam hint: – NEBOSH examiners mark positively and you may be awarded for at least having a go. The examiner isn't looking to deduct points for wrong answers.
Be careful when writing your answers, although you are working under a time limit write carefully. Make sure your answers can be easily read so that you don't miss out on answers you got right due to messy handwriting. Practice this whenever you take a mock exam.
Read the Question Properly
Before starting answer make sure you read exactly what the question wants you to do. Each question will tell you how to answer it with a command word. Words such as "Explain", "Outline", "Describe" and "Identify" will each tailor the style of your answer to each question. Make yourself familiar with each command word so that you know how to style each answer beforehand.
Mock Exams Are Important
3B Training offers the option of attending Mock Exams and Revision Days; having this facility is invaluable in preparing yourself for an exam. Utilise what is available to increase your chances and familiarise yourself with how an exam works.
Speak to the Tutor
The course tutor is there to help you pass the course; use their wealth of knowledge by asking any questions you may have. This can be very helpful after sitting a Mock Exam as you can discuss any areas you are unfamiliar with.
Help with Revision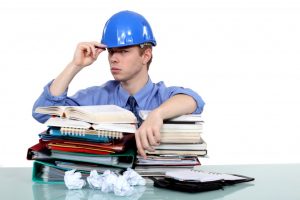 During your training make sure you make plenty of notes when you are away from the classroom they will help you to break down the key points you need to look at.
Look at condensing them into a few pages. This will make it easier to manage and help you remember those few key points.  Give yourself plenty of time to revise and try to avoid work commitments. Fully prepare yourself for the exam as you get closer to the exam date.
These revision methods don't always work for everyone but they make work for you
Reading notes aloud to help them stick.
Recording notes and listening to them back
Revise whilst doing day to day jobs so that you can fit it around your schedule
Take a look at the NEBOSH courses we have available here.
NEBOSH Jobs and Career Paths in Health & Safety
Take a look at some of the career opportunities a NEBOSH Certificate qualification can open up for you in health & safety here.
Back to News
View Our Courses