CISRS (COTS) Scaffolding Training Course
CISRS operative training scheme (COTS) course keeps you up to date with the relevant health and safety knowledge required to conduct your work on-site safely.
You will learn about the basics of various site health and safety topics such as your responsibilities, risks, hazards and scaffold terminology. The knowledge that you gain will assist you in protecting yourself and others on site.
A necessary course for those new to scaffolding
Use this course to gain or renew your CISRS Scaffolder Trainee card or CISRS Scaffolding Labourer card
Qualify in just one day
Accredited by CISRS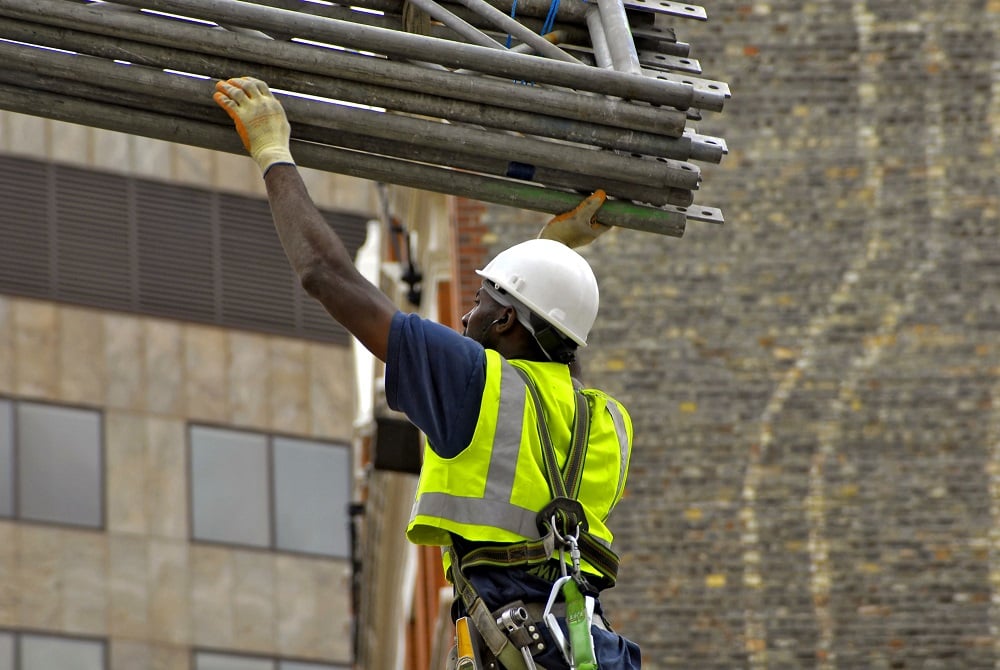 CISRS (COTS) course content
The course is delivered through classroom-based learning by a tutor. The course will feature a range of classroom tutorials, discussions and group activities.
The course will cover the following topics:
An introduction to scaffolding
Housekeeping on site
Responsibilities on site
Quality control
Noise and vibration
Servicing equipment, fitting, tubes etc
Scaffolding tools and equipment
Accident reporting, prevention and reporting
Working at heights
Lifting equipment using rope and wheel
Fire & electrical safety
PPE (Personal Protective Equipment)
Site transport safety, loading and unloading
Manual handling
On completion of the CISRS (COTS) course, you will have a better understanding of basic scaffolding requirements, scaffolding components and the terminology relating to scaffolding operations
The tutor will assess you on your participation throughout the course and with a final multiple-choice examination.
How long is a COTS course?
This is a one-day training course; the course's short duration allows you to spend minimal time away from work and get qualified quickly.
Why should I attend this course?
If you are looking to obtain a  CISRS Scaffolder Trainee card or a CISRS Scaffolder Labourer card, you should attend this course. Through the training, you will gain essential industry knowledge ideal for a new starter in the industry or apprentices.
With this knowledge, you'll be able to protect yourself and others through better working practices. The qualification will also open up progression opportunities for you in scaffolding.
CISRS Operative Training Scheme entry requirements
You must have a good understanding of written and spoken English.
This requirement is mandatory to ensure that you can communicate adequately on-site to work safely.
You must have completed a CITB Health and Safety and Environment Test within two years before attending the CISRS (COTS) course.
Alternatively, you can hold an accepted Health and Safety exemption within two years of the course, such as:
Is this course accredited?
This course is accredited by the Construction Industry Scaffolders Record Scheme (CISRS). CISRS is the UK's leading training scheme for scaffold qualifications. They are the prefered qualification for a range of construction organisations and hold a lot of weight in the industry.
Where can I take this course?
We can deliver the course at a CISRS approved training centre.
Public Classroom Courses
Basic Scaffold Inspection courses are available to attend in selected locations across the country. We deliver the training in a hanger approved by CISRS. You can book our live COTS dates on our website, or you can speak to one of the 3B team over the phone. Please take a look at our full range of courses here.
In-house Courses
We are also able to arrange in-house scaffold inspection training courses. The courses can be arranged at one of our training venues or on a site of your choice, providing it is suitable to deliver the practical elements. The course is ideal if you have a large group of operatives who need to be trained at once, primarily if the training is delivered at your venue, as they won't need to travel. Each in-house course is priced individually depending on location and delegate numbers; for a quote, fill in the enquiry form on this page.
Further development
On completion of the CISRS (COTS) course, you will be able to apply for a CISRS Labourer or Trainee Card.
We offer various scaffolding and working at height qualifications, designed to help you progress and work safely.
NEXT AVAILABLE COURSES
Next Available Courses
CISRS (COTS)

Doncaster - 11 Oct 2022

£168 + VAT

CISRS (COTS)

Doncaster - 11 Nov 2022

£168 + VAT

CISRS (COTS)

Doncaster - 08 Dec 2022

£168 + VAT
Can't see the course date or location you are looking for?
VIEW MORE COURSES