IOSH Leading Safely Course
IOSH Leading Safely is a classroom-based training course that provides business leaders with the relevant knowledge and capability to protect their business and employees through proper health and safety practices.
On this IOSH leading safely course, you will also learn how adequate safety and health will help you to increase profits, improve productivity, enhance corporate reputation and strengthen your brand.
Accredited by IOSH
It is delivered over 4 hours
It can be delivered in the classroom or via online learning
We can specify the course to suit you and your business
Content developed with input from businesses to add value to the course
Improve your health & safety knowledge
Lifetime qualification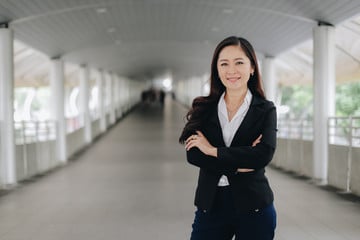 IOSH Leading Safely course content
The IOSH Leading Safely course is highly interactive and contains a range of different elements. The delegate will learn a mixture of group discussions, case studies, scenarios and classroom theory work.
The course will cover the following subjects:
Complete a pre-course questionnaire.
This allows the tutor to review the delegates attending and use relevant content to match their needs and industry.
Develop a personalised report.
Based on the response of the delegates from the questionnaire, including actions and recommendations.
Businesses relevant case studies.
This will look at acknowledging the value of integrating strategic safety into business processes. They will also understand your responsibility of leading health and safety at work and the consequences of poor health and safety in the workplace.
Outlining the direction of health and safety in your organisation, and the importance of properly acquiring a safety and health management system.
The final assessment.
Requires you to produce an action plan as a part of your organisation's review process and complete a short written paper exam.
How long is the IOSH Leading Safely course?
The course is delivered over 4 hours. The course's short duration is great for busy people who need a course that is easy to manage within a busy schedule.
Why should I attend this course?
As a leader, you must understand the importance of health & safety. Delegates who attend this course will leave with a clearer understanding of just that.  The knowledge gained will help prevent health & safety incidences and improve your businesses' productivity and finances.
By learning how to protect your employees, you are reducing absences due to injury and sickness. By reducing employee absence, business continuity and productivity will not be affected by covering absent roles, and you won't need to spend vital time and money looking for replacement employees.
A reduction in health & safety incidents also looks great for your business externally; who doesn't want to have a reputation as a safe business that looks after its employees?
To ensure that you get exactly what you need from the 4 hours of training, the tutor specifically tailors the content to those attending. The tailored content will give you that transferable value that many other courses won't.
By training with other delegates, you will also be able to compare your processes to other companies. This will give you an idea of what you need to improve on or what you are doing well. You can also learn from how other companies conduct their health and safety practices and transfer them into your business.
IOSH Leading Safely entry requirements
There are no formal entry requirements for the IOSH Leading Safely course. Although the content is designed for anyone in a leadership or senior management role, we advise that you work in that or a similar role to get the best out of the course.
When you enrol on the course, we require you to complete a pre-course questionnaire before starting the course. The tutor will use this to tailor their content to your health and safety needs and behaviours.
Is this course accredited?
The Leading Safely course is accredited by the Institution of Occupational Safety and Health (IOSH). IOSH is a chartered body for health & safety and the largest membership body for professionals in this field.
An IOSH qualification is globally renowned and therefore easily recognisable to clients, customers and employers. IOSH develop training courses that are then sold by training providers, such as 3B Training.
Where can I complete this course?
This course can be delivered in the classroom or via Online / Remote Learning.
Public Classroom Courses
Classroom-based IOSH Leading Safely is available to attend in selected venues across the country. The course is delivered in a traditional classroom environment by an IOSH approved tutor to a group of up to 10 delegates.
We have Leading Safely dates scheduled regularly throughout the year. Delegates and companies booking on their behalf can book the course directly online via our website. Public course dates can also be booked over the phone. Take a look at our upcoming course dates here.
In-house Courses
IOSH Leading Safely can be arranged as an in-house course specifically to your company. The course can be delivered either in a 3B Training classroom, on a site of your choosing, or online via Remote Learning.
This course is suited to be delivered in-house as it is designed in collaboration with business leaders. The content of the course is tailored towards who is attending, which adds real value to the customer.
The trainer will be able to use company-specific case studies which will encourage discussion between delegates. In-house courses are priced individually on a case-by-case basis. Our quote will vary depending on location, delegate numbers and delivery format. For a quote, complete the form on this page, and one of the team will be in touch.
Further development
Upon completing the IOSH Leading Safely course, you will receive an IOSH accredited certificate within 6-8 weeks of completion. Leading Safely is a lifelong qualification, so you will not need to renew your certificate. However, you can reattend if you wish to refresh your knowledge.
If you are looking to develop your knowledge further, you may also want to attend the IOSH Managing Safely® course. Managing Safely is a three-day course that looks at occupational safety and health and how to apply it in the workplace.
If you are looking for higher qualification to add to your portfolio, you can also complete an NVQ in health and safety. Health & Safety NVQs qualifications are designed for those responsible for health & safety in their role. NVQs are competence led qualifications, in which the learner has to gather various forms of evidence to complete the course.
Mental Health First Aid is also a recommended qualification for managers and employees alike. From the course, you can learn how to support your employees with mental health issues and point them in the right direction for help.
Is this course CITB Grant claimable?
No, unfortunately, this course is not CITB Grant claimable. View our CITB Approved Training Organisation page for more information on what courses you can claim from and how to claim here.
NEXT AVAILABLE COURSES
Next Available Courses
IOSH Leading Safely

Online - 21 Dec 2022

£221 + VAT

IOSH Leading Safely

Online - 06 Jan 2023

£221 + VAT

IOSH Leading Safely

Online - 20 Jan 2023

£221 + VAT

IOSH Leading Safely

Online - 08 Feb 2023

£221 + VAT

IOSH Leading Safely

Online - 01 Mar 2023

£221 + VAT

IOSH Leading Safely

Online - 17 Mar 2023

£221 + VAT

IOSH Leading Safely

Online - 12 Apr 2023

£221 + VAT

IOSH Leading Safely

Online - 02 May 2023

£221 + VAT

IOSH Leading Safely

Online - 24 May 2023

£221 + VAT

IOSH Leading Safely

Online - 07 Jun 2023

£221 + VAT

IOSH Leading Safely

Online - 12 Jul 2023

£221 + VAT

IOSH Leading Safely

Online - 16 Aug 2023

£221 + VAT

IOSH Leading Safely

Online - 05 Sep 2023

£221 + VAT

IOSH Leading Safely

Online - 20 Sep 2023

£221 + VAT

IOSH Leading Safely

Online - 18 Oct 2023

£221 + VAT

IOSH Leading Safely

Online - 01 Nov 2023

£221 + VAT

IOSH Leading Safely

Online - 18 Dec 2023

£221 + VAT
Can't see the course date or location you are looking for?
VIEW MORE COURSES