NPORS Accredited Training Courses
NPORS Accredited Courses are HSE recognised qualifications for plant machinery operators. An NPORS Accreditation shows that an organisation has trained instructors who can deliver quality training to operators. NPORS training will give you both the skills and the knowledge to safely operate your selected piece of plant machinery. By completing the training, you will obtain your NPORS card. You will also have the skills to reduce the risks of machinery-related accidents on site.
Gain your NPORS Card
Available for novice to experienced operators.
Work safely and understand legal requirements.
A choice of various plant machinery categories
Practical elements included
CITB Grant Claimable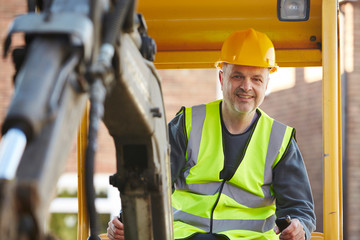 NPORS Accredited content
The main aim of NPORS accredited courses is to ensure that delegates attending have the required skills in whichever area of training they are carrying out to complete their work competently.
The trainer delivers to novices with no experience, up to experienced workers who require the test. In addition, we offer a wide range of NPORS Accredited courses, including but not limited to:
Lorry Loader
Vehicle Banksman
See the complete list of qualifications here.
You can tailor your NPORS qualification to suit precisely what you or your company needs. You can add:
Attachments to your machinery
Restrictions to the card to suit the operator
Conditions that suit your company
How long is an NPORS course?
The course length varies depending on the level of experience of the attendee, the NPORS category and the number of delegates attending the training (1 day-10 day course).
Why should I take this course?
The main reason someone would attend the NPORS course would be to gain the NPORS Card. You can use this card to show that you are suitable for the role of Plant operator for your chosen machine at your level (novice, experienced).
The qualification shows that you are skilful enough on your machine to conduct your work safely and, therefore, you will help reduce accidents on site. In addition, it shows to employers that you have an up to date knowledge of the industry standards, therefore creating progression opportunities for yourself.
NPORS Accredited Courses entry requirements
To attend an NPORS course, you must be able to speak, write and understand English. 
Communication and understanding are vital when operating heavy machinery in keeping yourself and others safe.
If you require a CSCS version of the NPORS card.
You must have completed a CITB Health, Safety & Environment test within the last two years.
Is this course accredited?
This course is accredited by NPORS, one of the UK's leading accrediting bodies for construction training and its allied sectors.
Where can I take this course?
We partner with various NPORS Accredited Training Centres across the country. As long as we have a centre local to you, we have no problem arranging your training.
To enquire about booking an NPORS course, fill in the enquiry form on this page with as many details as possible. Once we have received your enquiry, we will be in touch with a quote.
Further Development
We recommend that you take a refresher regularly. A regular refresher ensures that you are working to the correct standard and correct any bad habits you have picked up throughout the card's duration.
Once you have gained your Red Trained Operator Card, you will also need to get the Blue Competent Operator Card. This card shows that you have the correct level of knowledge for your role. You will gain this by completing the relevant Plant Operation NVQ within two years of completing your NPORS course; this card is valid for five years.