NPORS Accredited Training Courses
NPORS Accredited Courses are qualifications which are recognised by the HSE. An NPORS Accreditation shows that an organisation has NPORS trained instructors who are competent to deliver quality training to operators.
How long is an NPORS course?
The course length varies depending on the level of experience of the attendee, the NPORS category and the number of delegates attending the training (1 day-10 day course)
Who should attend an NPORS course?
The trainer delivers to novices with no experience up to experienced workers who just require the test
We offer two different routes to obtain the NPORS card. For the CSCS-approved NPORS card, all candidates need to have passed the Health, Safety and Environment (HS&E) test or equivalent in the last 2 years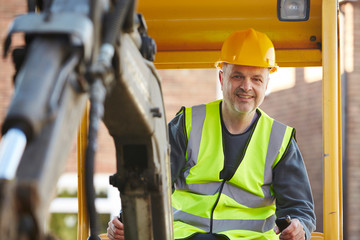 NPORS Accredited Course Objectives
The main aim of NPORS accredited courses is to ensure that delegates attending have the required skills in whichever area of training they are carrying out to complete their work competently.
What NPORS Accredited Courses Are Available?
We offer a wide range of NPORS Accredited courses, including but not limited to:
Lorry Loader
Vehicle Banksman
See the full list of qualifications here.
Your NPORS qualification can be tailored to suit exactly what you or your company needs. You can add:
Attachments to your machinery
Restrictions to the card to suit the operator
Restrictions to suit the company
Further Development
The awarding body recommends that a refresher is taken regularly. This is to make sure that the operator is working to the correct standard and to consequently correct any bad habits the operator may have picked up throughout the card's duration.