Do you need CSCS if you have NPORS Plant Training?
As an NPORS accredited training provider, we deliver a variety of different NPORS plant courses. Our reputable trainers ensure delegates get the best out of their training, making sure they can operate their machinery safely.
What is NPORS training?
You can choose from a variety of NPORS Accredited Training Courses offered by 3B Training. Choosing the right one(s) for you is important, as these NPORS courses will train you on the machinery you need to use on-site.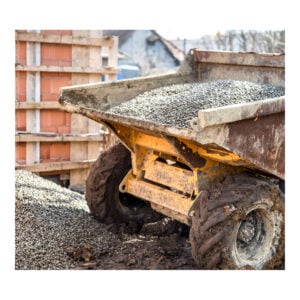 Courses we offer include:
NPORS Lory Loader
NPORS Banksman Course
Our courses are not limited to that above. Download our leaflet to find out other available courses.
Our 'What Is NPORS?' blog discusses the scheme further.
What does NPORS stand for?
NPORS stands for National Plant Operators Registration Scheme. It's one of the UK's leading accrediting and registration bodies.
Take a look at the Benefits of Choosing NPORS.
Do you need CSCS if you have NPORS?
NPORS is an approved CSCS partner card scheme. Therefore, once you have completed the relevant NPORS training, you will receive your NPORS card. This will grant you access to sites and allow you to work on the machinery you're qualified to use.
Having the CSCS logo on your NPORS card means that the training you have completed in order to get the card is recognised as industry standard within the construction sector.
If you choose to go down the 'traditional' card route, this means the card you gain will not feature the CSCS logo. Due to this, there is a chance you may get turned away from certain construction sites depending on the contractors policies. This route is more suitable for anyone who works outside of construction because of this.
What is an NPORS operator card?
Once you complete the relevant NPORS plant training that you need, and you go down the CSCS affiliated route, you will gain a red card which is for trained operators.
The red card is non-renewable, and when you achieve this, you have two years to achieve a relevant Plant Operation NVQ in order to gain the blue card for competent operators. If you choose the traditional route, you will gain a standard NPORS card which will be valid for 3 or 5 years and can be renewed by taking a theory and practical exam.
Plant Operation NVQs we offer to help you gain your blue competent operator card include:
How to renew an NPORS operator card?
The qualification you gain from completing a Plant Operation NVQ will not expire, however, you will need to renew your blue competent operator card after 5 years. NPORS will provide you with a logbook where you must record your workplace evidence too.
An operator can renew their blue competent operator card by their employer signing a renewal notification form which will verify that the operator's performance remains at a high level and that they are operating safely on the job, and completing a renewal touchscreen test for the particular category.
The operator must have also passed the CITB Health, Safety and Environment touch screen test relevant to the position within the last two years if their card is CSCS affiliated, and provide a copy of their NVQ certificate.
Another way is by completing refresher training for each of the categories that operator has previously completed.
We recommend refreshing your NPORS training regularly, as it will ensure you're working to the correct standards. It is also not uncommon to pick up bad habits for the duration you have your card. So, by completing the training again, it will refresh your knowledge.
There is an NPORS card checker available to use online.
Is NPORS CITB approved?
The NPORS plant training categories and Plant Operation NVQs are CITB Grant Claimable, meaning you can claim money back for training if you are up to date with your levy returns.
This helps upskill construction workers for less, and increases overall efficiencies and safety practices whilst on site.
How much is NPORS banksman training?
We deliver this category as an in-house course, therefore we quote on a case by case basis. Factors such as location will be considered when quoting. Enquire about the training here: NPORS Banksman course.
Can NPORS forklift license be used in a warehouse?
We offer different types of NPORS Forklift Training including counterbalance. Each type of training will teach the delegate how to operate a forklift competently and safely.
Back to News
View Our Courses