The Benefits of Choosing NPORS
The National Plant Operators Registration Scheme is an alternative to CPCS and is becoming one of the most recognised accredited training schemes in the UK. Take a look at the benefits of choosing NPORS below. 

What is NPORS training?
NPORS training ensures that delegates are qualified and competent to operate machinery. As well as protecting the safety of themselves and those around them.
Is NPORS the same as CPCS?
There isn't much difference between them. When it comes to deciding between the two, you will be basing your decision on the budget you have, the learning style of the delegate and the flexibility of training sites and locations.
What are the main benefits of choosing NPORS?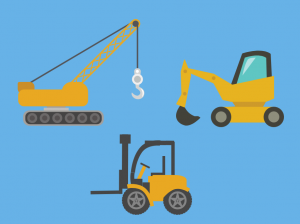 One of the benefits of choosing NPORS is that it can be more cost effective compared to other options. If you choose an NPORS course with 3B, we can charge a day rate for a group of delegates which could save you money compared to paying for each delegate individually under alternative schemes.
Another benefit is that NPORS training can be delivered on your site with your machinery. This is beneficial because the instructor can tailor the training to your needs as well as the environment that you work in.  Whereas, with CPCS, you must complete the training at certified test centres (there are a small amount of off centre categories that can be delivered under CPCS).
NPORS also offers a wide variety of categories that other schemes don't. This includes short courses such as Abrasive Wheels, Vehicle Banksman and CAT & Genny.
NPORS has a flexible optional card scheme which allows you to choose between two routes. There is the Traditional NPORS Card route or the Red/Blue Operator Card route. If you don't require the CSCS logo on your NPORS card, then you have the option to apply for the Traditional Card and don't have to complete any NVQs. If you are new to the scheme with no formal qualification, NPORS will issue you a Red Trained Operator Card that is valid for 2 years. In this time, you must complete an NVQ that is relevant to the categories on your Red Trained Operator Card. Once you have done this, you will be issued with the Blue Competent Operator Card.
Is NPORS nationally recognised?
NPORS became a UKCG (United Kingdom Contractors Group) Accepted Record Scheme in 2014. This means that companies recognise NPORS as an equivalent to CPCS.
NPORS Accredited Courses
Take a look at the variety of NPORS accredited courses we offer nationwide here.
Back to News
View Our Courses