NRSWA Operative
Construction & Utility Courses – NRSWA Operative (New Roads & Street Works Assessments for Operatives )
Overview of NRSWA Operative Course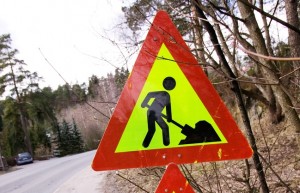 The New Roads and Street Works Act require that anyone who executes works for, or on behalf of a utility company, is qualified for the activities being carried out. Any street works site must have at least one qualified operative on site at all times during works. The site must also have a qualified supervisor appointed to the site who can oversee the works.
Course length:
Five day
Who is it for:
The NRSWA Operative course is suitable for those who carry out the manual excavation and restoration of footpaths and highways.
Course Content
On completion of the course, the delegates will be able to outline the necessities of the New Roads and Street Works Act. They will also be able to choose the correct PPE and safety apparatus required for an activity.
Successful completion of the NRSWA Training course will result in you gaining a City & Guild or CABWI (location dependent) certificate for each unit, as well as a Street Works Card. The card is valid for five years.
The following NRSWA (New Roads & Street Works Assessments) Training units are covered:
001 – Location & avoidance of underground apparatus.
002 – Signing, lighting and guarding.
003 – Excavation in the highway.
004 – Reinstatement & compaction of backfill materials.
005 – Reinstatement of sub base & road in non-bituminous materials.
006 – Reinstatement of cold-lay bituminous materials.
007 – Reinstatement of hot lay bituminous materials (subject to centre).
008 – Reinstatement of concrete slabs (subject to centre).
009 – Reinstatement of modular surfaces and concrete footways.
Please note: not all units are completed at each centre, so please call 3B Training Advisor for details.
What is Required to Pass the NRSWA Training Course
NRSWA training courses are mainly practical, but the delegate will have some written work.
Contact Us Today
To arrange a training course, if you have any further questions, or if you would like to speak to one of the 3B Training specialists, don't hesitate to get in touch or email us via training@3btraining.com. If you are considering any further training, you can book a course here or find out more about our other courses.
Road Safety Tips
If you are a road worker or pedestrian you need to be careful when it comes to road safety. Take a look at our informative road safety advice here.