CITB Launches eLearning Platform
CITB has launched their own eLearning platform. The new platform contains a portal that has a range of eCourses, available to complete online.
The portal is perfect for those who may not have easy access to traditional training, whether that's due to time, cost or accessibility.
All you need is access to a computer, laptop or tablet plus time to study and take the exam, which can all be done from the comfort of your own home.
Find out all you need to know about CITB eCourses below.
What courses are available on the eLearning platform?
CITB has launched two courses on their portal. The main one being CITB HSA eCourse, which is an alternative for the CITB Health & Safety Awareness classroom and remote course.
They have also launched SMETS (Site Management Environmental Training Scheme) a new course that is only available online. It's aimed at site managers or aspiring site managers who are wanting to progress from the SEATS course.
Currently, we are only offering the CITB HSA eCourse.
Why choose the CITB HSA eCourse method?
Choosing to do the CITB HSA eCourse via the CITB eLearning platform allows delegates to learn at their own pace, anytime, anywhere.
However, we also offer the CITB Health & Safety Awareness as a classroom-based course and online remote learning course.  Offering a variety of learning styles for this course allows you to choose which method is best for you.
What are the benefits?
You have up to 12 months to complete the course meaning it can be completed all at once or over a period of time.
It will remember your progress so you can return to the course as many times as you like.
It takes approximately four hours which means time off-site is reduced.
It's grant eligible.
There are no additional expenses, and you won't need to travel to complete the course at a training venue.
What will you have access to on the eLearning platform? 
12 months access to to the course.
An online version of GE707, the Construction Health and Safety Awareness publication.
Invigilated examination at the end of the course delivered online by Pearson VUE.
How to book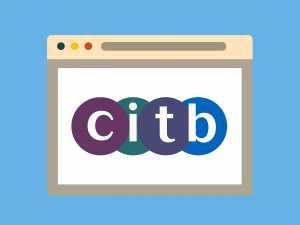 All you need to do is visit our CITB HSA eCourse page and make sure you meet all the entry requirements to do the course. This course can only be booked via our website, so once you are happy the course is suitable for you, you can book online here.
Once you have booked the course with us, you will have 12 months access to the course material.
How To Apply For Your CSCS Green Card
Take a look at the three steps you need to follow to gain your CSCS Green Card here.
Back to News
View Our Courses