What Are The Benefits Of Attending CITB SMSTS Course?
Have you been booked in for a CITB SMSTS course by your employer and you are not quite sure what you will gain from the course? Here are the top 5 benefits of attending the SMSTS course.
The CITB is a highly reputable training board; and therefore is known for providing quality health and safety courses for the construction industry. The CITB provide courses such as the CITB SMSTS, SSSTS and Health and Safety Awareness
Flexibility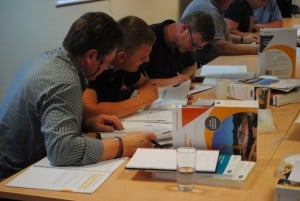 An SMSTS course is a quick and easy process. It doesn't involve weeks of studying or you have to be off-site for too long. The course lasts only five days, either as a five-day block or on a day release basis (one day a week). The day release allows those who work on a busy site to not be away from work for long periods. The day release option is useful for those who prefer a longer amount of time for revision. They can stretch the revision out over the space of a month rather than a week. The block course is perfect for those who are between projects and need to qualify quickly.
Availability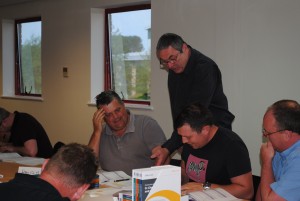 The course is available all over the UK and easily accessible; 3B Training provides the Site Manager's course in a variety of locations across the UK. Venues including; Wigan, Manchester, Liverpool, Derby, Leeds, and more.  3B Training can also deliver the course on-site.
Relevancy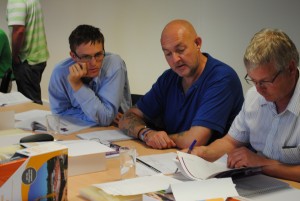 The course is specifically tailored for the delegates who are attending. The course provides specialised health and safety information for Site Managers which they can implement on-site. Some courses such as the CITB Health and Safety Awareness the tutor have to cater to delegates from a range of job roles but in the SMSTS doesn't have to. All issues that site a manager will encounter will be covered on the course.
CITB SMSTS Refresher Courses
Unlike a lot of courses, the SMSTS has a two-day refresher course. This course allows managers to keep their knowledge of legislative changes and certificate up-to-date rather than having to pay or attend the full course again.
Highly Recognised
The construction industry highly recognises Site Safety Plus qualifications. The certificate proves that you are aware of the dangers of bad health and safety and that you are competent to be on site. Being able to confidently promote working safely on site will put you ahead of other managers that don't have this qualification.
The SMSTS course is very important; the knowledge from the course could help you save a life in the future. Your new knowledge can help you prevent an accident before it happens. If you would like to book onto an SMSTS course or view our upcoming dates take a look at our book a course page.
Career Opportunities from the CITB SMSTS course
Take a look at how the qualification can help you advance in your career here.
Back to News
View Our Courses