Site Safety Plus Courses: Which CITB Course is right for me?
Site Safety Plus Health & Safety training is imperative in all places of work in order to keep you and others free from harm.
We provide a range of Site Safety Plus health & safety training courses to ensure you can spot risks and prevent injuries.
Do you know which health & safety training course will benefit you the most in your line of work? If not here is some information about our CITB (Construction Industry Training Board) courses and what they entail.
CITB Health & Safety Awareness
The Site Safety Plus Health and Safety Awareness course is a basic introduction to Health and Safety. This course is highly suitable for those who are just starting out in the construction industry.  It is especially relevant to those who are very new to being on site, such as Labourers.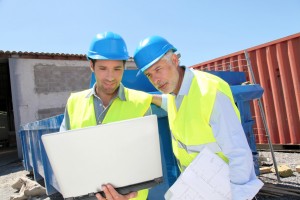 Usually, delegates who attend this course are aiming to obtain their CSCS Green card. The course is also needed for those who haven't renewed their CSCS card. Since the changes in July 2014, it became compulsory to attend the one day course in order to obtain your CSCS Card.
Find out more about our CITB Health & Safety Awareness courses.
SSSTS
The Site Supervisors Safety Training Scheme (SSSTS) is a course that has been tailored to provide the relevant information for those who hold a supervisory role. If your position involves you managing staff, delegating roles and having a hands-on role in the workforce, then SSSTS is the training course most suited to you.
The course will help you understand why certain rules are implemented and assigned to workers and in addition how you can ensure that everyone is aware of these rules and contributing to site safety.
Find out more about our SSSTS training courses.
SMSTS
The Site Management Safety Training Scheme (SMSTS) is a more extensive variety of the SSSTS training course. The course provides information on how to meet the increasing need for a high standard of health and safety management on site.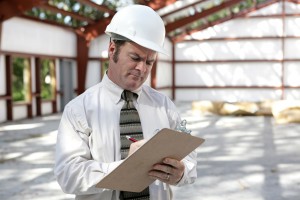 If your role involves overseeing the day to day running operations on site, recruiting a competent team and organising the set-up on site, then the SMSTS course is ideal for you. The course covers how you can responsibly manage the safety of your team. As well as how to manage and prevent accidents.
Find out more about our SMSTS training courses.
Temporary Works Coordinator
This course is suitable for those on site who have the duty of managing temporary works. If you operate in this role; the course allows you to provide assurance to your manager so that you have the relevant knowledge to conduct your job correctly.
The Temporary Works Coordinator improves your knowledge of risk assessments. As well as improving method statements, best code of practice and overall management.
Find out more about our Temporary Works Coordinator courses.
Temporary Works Supervisor
If you work in a supervisory role on temporary works then this course is specifically designed to support you. The course teaches individuals how to help team cooperation on site. It also covers all the legal duties involved with temporary works.
Find out more about our Temporary Works Supervisor courses.
SEATS
The Site Environmental Awareness Training Scheme (SEATS) qualification is ideal for anyone who works in a management or supervisory role on site. The course covers a basic level of the on-site environmental aspects and why looking after the environment is highly important.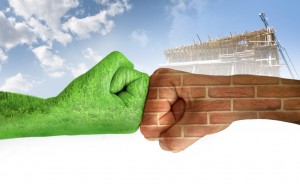 Having knowledge on how to make sites environmentally friendly is looked upon favourably. Therefore, the SEATS qualification is always a beneficial certificate to have.
Find out more about our SEATS training courses.
To book onto a Site Safety Plus CITB accredited course offered by 3B Training. Visit our CITB Courses page or Contact Us to speak to a member of our team in our Head Office.
Exam Changes For 2018 – CITB Site Safety Plus Courses
In January 2018, CITB made several changes to how the Site Safety Plus suite of courses was assessed. Get updated with the changes here.
Back to News
View Our Courses