We are a CITB Approved Training Organisation (ATO)
What is a CITB Approved Training Organisation? (ATO)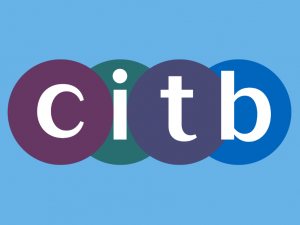 In 2018 CITB changed the way it supports training across the construction industry, part of this was the introduction of Approved Training Organisations (ATO). To become an ATO, training providers must be able to demonstrate that they deliver training to a defined industry standard.
Why is it important to book training with a CITB Approved Training Organisation (ATO)?
CITB has determined which courses are eligible for grants, if you're an employer in the construction industry you'll want to be able to claim grants when your employees attend these courses. To be able to do this, your organisation must be registered with CITB and you need to book your training with an ATO. Otherwise, in future, you will not be able to claim for eligible courses delivered by companies who are not ATOs.
Approved Training Organisations are required to upload delegate achievements to the Construction Training Register within 10 days of successful completion of an eligible training course. This upload then triggers your grant payment.
To upload the achievements, 3B Training requires the following delegate information…
Name Address
DOB
Email address
NI number
CITB Levy number
This can either be recorded at the time of booking or by completing the paperwork at the start of the course.
Unfortunately, ATO's are not currently able to do this for all courses that are grant eligible. For example, 3B Training can't upload achievements for…
In these instances, employers need to complete a claim themselves. On our website we've identified which courses we will upload achievements for and which you will need to claim yourself.
In future, ATO's will be able to upload achievements for all eligible courses and employers will no longer be able to claim grants retrospectively, this date isn't set in stone yet but you can be confident when using 3B Training that you will get the most out of your CITB Levy.
What is the Construction Training Register (CTR)?
The Construction Training Register is an online database of construction workers that employers can access to check their achievements. This is where training providers upload achievements following course completion. This means you can see the training that your employees (or potential employees) have completed. If you're already signed up to use CITB's online services you can request access to the CTR if you're not already signed up to online services you would need to do that first.
What is the Construction Training Directory (CTD)?
The Construction Training Directory (CTD) is where customers can search for training courses that are scheduled to be delivered by Approved Training Organisations; you can also find their venue and contact details. Only ATO's have access to advertise their training dates on here.
If you want to talk about your grant claims in more detail please contact us.
We are also ELCAS approved!
Find out more about how your employees can use their ELCAS credits to pay for 3B Training courses here.
Back to News
View Our Courses