What Are The Benefits of In-House Training?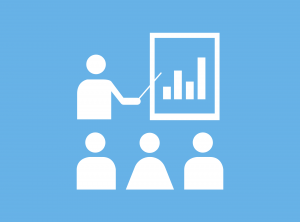 In-house training allows a group of employees from one business to attend a training course together.  Whether that is in their workplace or at an external venue of the companies choice.
In-house training comes with many advantages for both employers and employees. Take a look below at some of the main benefits…
Cost-effective
Doing training in-house can be more cost-effective for a business if they have multiple employees needing to attend a course.
Reduces travel costs and expenses
If we deliver training on your site rather than at one of our venues, it will reduce travel costs for your company as you won't need to pay any mileage or expenses to employees.
It can be bespoke to your workplace
Our tutors can tailor the 3B Training accredited courses to your processes and procedures. Customising the courses will fulfil the learning outcomes you want for your employees.
We can offer CITB Accredited, Construction & Utility, Fire Safety, First Aid, Health & Safety, IOSH Accredited, Plant Training and Scaffolding & Working at Heights as in-house courses.
Is in-house training now even more beneficial due to current pandemic? Here are some of the benefits of choosing in-house training whilst trying to protect ourselves from COVID-19…
No unnecessary mixing
Having training take place in the workplace or at an external venue of your choice with your employees means that they don't need to mix with anyone other than who they are already around when they are working.
No extra travelling
The government regularly update the guidance; however, it is advised not to travel outside of your local area. Therefore, arranging training in the workplace where employees need to go to regardless eliminates them having to travel elsewhere.
Following COVID-19 guidelines
As a company, our in-house training will not only be in line with the current government guidance but in line with your own company guidelines too.  This may make employees feel more comfortable about completing training and as an employer, you will know that your staff are only mixing with who they have to mix with, not anyone else outside of your workplace. Hopefully by limiting who your employees are coming into contact with will minimise the chances of anyone in the workplace catching COVID-19.
In-house online learning courses
Not only can we come to your site to deliver in-house training courses, but we can also deliver online learning courses for a group of your employees. This delivery method of a virtual classroom may be more beneficial for businesses who have employees working from home in line with the current government guidance.
How to enquire about in-house training
To discuss your training needs with a member of the team, you can contact us via our enquiry form here or call us on 0330 912 0650.
Back to News
View Our Courses