Fire Safety Responsible Person
Health & Safety Courses – Fire Safety Responsible Person
Overview
This one day course is designed to train and entitle the responsible person. The responsible person is the person who deals with the event of a fire within an organisation. You will b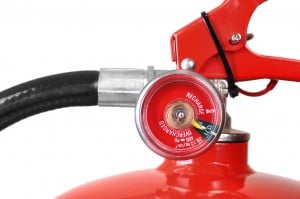 e able to apply your knowledge into confirming the workplace is safe from fire. Delegates will also make sure your workplace is compliant with current fire safety legislation. You will also understand how to administer your fire risk assessment. As well as what you should be looking for and how to address the issues that you come across.
Course Content
The course outlines the legal requirements of a "Responsible Person". Such as how to conduct a fire risk assessment and covering routine precautions and fire safety policy. You will do this in order to reduce the risk of a fire. The course will also cover how to supervise the workplace in case of emergency by managing means of escape. The responsible person will also be able to administer the training to staff in order for them to be competent in the case of an emergency and how to lower the risk of a fire.
The course is mainly delivered with practical tutorials and hands on exercises. You will also have to take part in theory based classroom sessions.
Entry Requirements
If you are the employer, business owner or are in control of your premises, you are most likely the responsible person. Also Fire Safety Managers, Health & Safety Managers or anyone who has a responsibility for fire safety in the workplace should look at attending this course. This will increase their knowledge on how to be an appointed person.
You will need to have some prior knowledge of risk assessments and fire safety beforehand.
If you are wary on whether you need fire warden training take a look at our informative blog which will explain the reasons why here.
Other Fire Safety Courses
You can also attend the Fire Warden or Fire Awareness training course in one of our centres. The courses are available to book in Sheffield, Bolton, Manchester, Leeds, Liverpool, Derby and Hull.