What is IPAF Training?
IPAF training teaches delegates how to operate mobile elevating working platforms.
IPAF, short for the International Powered Access Federation, is an awarding body that promotes the effective and safe use of powered access equipment worldwide.
3B Training is an IPAF accredited training provider and we deliver IPAF 1b and IPAF 3a 3b courses.
What does IPAF 3a and 3b cover?
Our IPAF 3a 3b course is suitable for those who's role it is to manage or supervise the use of powered access.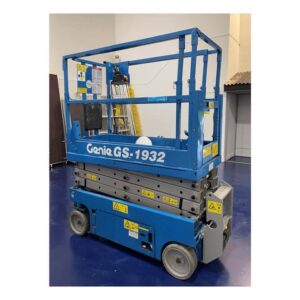 IPAF 3a relates to the safe use of mobile vertical machines (commonly known as scissor lifts), whereas IPAF 3b covers the safe use of mobile booms (commonly known as cherry pickers).
By completing this IPAF mewp training course, delegates should feel more confident and have gained knowledge on how to use powered access equipment effectively and safely.
Some of the topics this IPAF 3a 3b course covers includes…
The different types of IPAF MEWP categories
The structural parts of MEWPS
How to conduct pre-use inspections and handovers
Identifying and managing potential hazards
Within this course, the delegate will complete a theory test and practical assessment.
Does IPAF 3b cover 1b? 
IPAF 1b is a separate course to IPAF 3a and 3b. Although, we can combine it with the IPAF 3a 3b.
The IPAF 1b covers static booms, and although they tend to be on a  mobile vehicle, they come under the static category.
During the course, the delegates will learn how to prepare and operative a variety of MEWPS, including the static boom.
Is there IPAF training near me?
We deliver the IPAF 1b as an in-house course either on a customers site or at our Blackburn venue. By completing this course, the delegate will gain a Powered Access License Card (PAL card) which is valid for five years. They will also receive an IPAF certificate.
The IPAF 3a 3b training course can be delivered either as a in-house or public course at our Doncaster or Blackburn venues. We can also deliver it as an in-house course at a customers address.
If you would like a course delivered on your site, you must be able to provide the machines needed for the course. They must also meet the requirements set by IPAF.
Back to News
View Our Courses