The Importance of Paediatric First Aid
If you are Paediatric First Aid trained, you can conduct first aid in a medical emergency and potentially help save a life. Did you know that accidental injuries on children are a major health problem throughout the UK?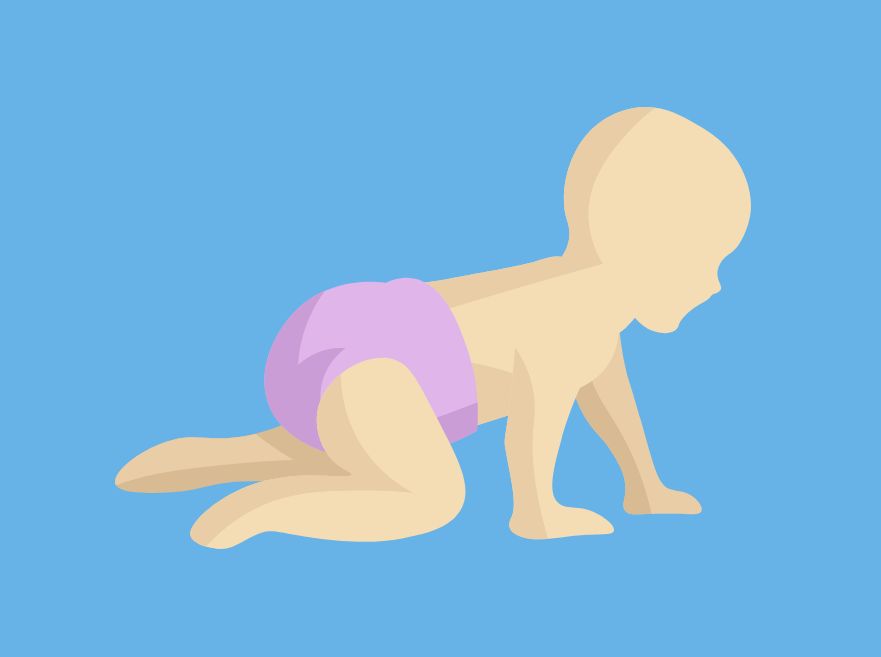 It is important to be educated on the welfare and safety of children by being Paediatric First Aid trained. Knowing the basic first aid procedures to allow you to conduct first aid is vital.
Although most injuries for children will be accidental, it doesn't mean that they won't be severe. Statistics show that accidental injury is one of the most common cause of death in children over the age of one. Therefore, it is a sensible option to know how to conduct first aid if necessary.
Take a look below at some alarming statistics of accidents in the home and parents first aid 
Each year, around 10 children die as a result of falling.
Every year more than 67,000 children experience an accident in the kitchen.
Every year 58,000 children have accidents on the stairs.
Each year more than 28,000 children receive treatment for poisoning or suspected poisoning accidents.
7 out of 10 parents in the UK lack the first aid skills that would allow them to help their child in a medical emergency.
21% of parents don't view knowing first aid as being important and 59% wouldn't feel confident enough to try to save a life.
With high statistics like this, your child could be at risk of not getting all the help they need from you in an emergency.
The Benefits of Attending Paediatric First Aid
Paediatric First Aid is a very important qualification if you are in an environment with children. Whether they are in the workplace or they are your own having this qualification can be very beneficial.
Take a look at some of the major benefits of being trained in Paediatric First Aid.
Who does the Paediatric First Aid course benefit?
The course is ideal for the likes of teachers, nursery nurses, nannies and childminders who are surrounded by children daily. If you work in a children's playground or any kind of amusement park the qualification would also be ideal. The qualification is also aimed at parents who may be alone in a situation with their child and would need these lifesaving skills. A lot of the information picked up can also be transferred to an adult if you need to administer first aid to them.
Confidence
The course will give you the courage and knowledge to deal with an emergency under pressure. It is vital to have belief in your ability in an incident with a child, especially for those who teach younger children who can be difficult to communicate with.
Easy to grasp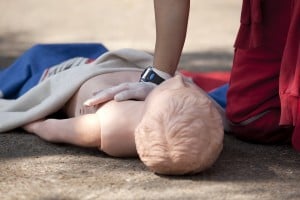 During the course, you will learn how to save lives in critical moments. The techniques that you learn in the course are simple to pick up if taught properly.
Informative
The regular Emergency First Aid course teaches you how to deal with a range of injuries. In that course, you will learn how to treat sprains, knocks and bone breaks. On the Paediatric First Aid, you will gain additional knowledge on how to effectively deal with a choking child, a child having a seizure or a broken bone.
Dealing with trauma
An accident or illness can affect a child, it is important to be proactive and attend to the child immediately. The course will teach you how to comfort the child while you wait for the emergency services to arrive.
Affordable and Valuable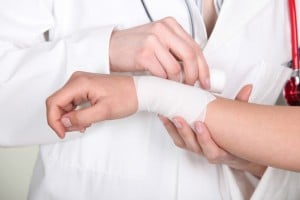 3B Training offers a competitive rate for our first aid courses. The money you spend on training will be worth the price you pay. Therefore being able to assess risk and give everyone in the workplace peace of mind is worth it.
How can child accidents in the home be prevented?
Take a look below at some ways of helping to prevent any accidents that may occur in your home:
Falls – Use safety gates at the top and bottom of stairs and also for off-limits rooms.
Scalds – Keep hot drinks away from the edge of surfaces. Also, ensure handles of pans and saucepans are turned away from the edge.
Suffocation – Keep any plastic bags/nappy bags out of reach of your child. Furthermore, as a precaution, tie knots in the top of plastic bags so your child is unable to open them.
Drowning – Always stay with your child when they are in the bath. Empty the bath immediately and don't leave the room until you have drained the water.
What is the minimum requirement for Paediatric First Aid training?
All recently qualified childcarers who are at level 2 and 3 must have some form of Paediatric First Aid qualification. In a childcare environment, a minimum of one person needs to hold the full 12-hour Paediatric First Aid certificate. You need to be mindful that not just one person should hold the certificate as they may need cover when they are on annual leave or off due to sickness.
Why complete the Paediatric First Aid course with 3B Training?
Completing the Highfield Paediatric First Aid course will give you the confidence to deal with an emergency as you will be taught the vital techniques necessary. Furthermore, the course will teach you how to deal with emergency calmly. This is important when comforting a child, especially if you are waiting for emergency services to arrive.
Dealing With Common Childhood Accidents
Burns
There are various ways burns can occur, from sunburn to touching hot surfaces. However, statistics show that 72% of parents would not know how to assist an unconscious child, administer CPR or deal with burns and scalds. If your child is suffering from a minor burn, having first aid skills would allow you to assist and take care of the situation. Although, if the burn is more serious, make sure to call an ambulance immediately.
Choking
Many everyday objects can be hazardous to your child and lead to choking. From small bites of food to coins or batteries.  Yet, 55% of parents lack the skills necessary to save their child in the event of a life-threatening incident. Choking is an accident that needs to be assessed quickly and by completing a first aid training course, you could help save your child's life.
Falling
When a young child is learning to walk, falling over is going to be a common occurrence. Of course, not all falls are serious, however, some can be. They can sometimes lead to not only sprains and fractures, but head injuries too. 62% of parents say knowing first aid skills would make them feel more prepared for parenthood; knowing first aid could prepare you to help your child in an accident such as falling.
Paediatric First Aid: The Benefits of Attending
Take a look at some of the major benefits of being trained in Paediatric First Aid here.
Back to News
View Our Courses