Time To Talk Day 2019: Mental Health Awareness
What is Time To Talk Day?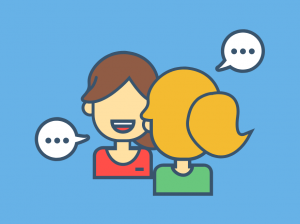 Time To Talk Day is about looking at what it takes to make a conversation about mental health. 
Many people that suffer from mental health problems feel isolated or ashamed to open up and talk about how they're feeling to others. Time To Talk Day highlights this.
It can be difficult to know how to go about supporting someone with mental health problems. Take a look at some tips on how to talk to someone about their mental health below.
Don't put any pressure on them
Let them have the conversation at their own pace. If they aren't ready to discuss certain subjects, then don't pressure them into doing.  Remember – they may have never discussed this subject with anyone before.
Listen to what they have to say
Make sure you take on what they are saying and even if you don't agree, try and see it from their perspective. By doing this, they will know you are respecting their feelings.
Use open-ended questions
By keeping your questions open-ended, you should be able to get a better understanding of how they're feeling. However, don't ask them too many questions, they may find it overwhelming.
Keep in touch
There may be times when you can't meet for a chat, whether that's because they aren't feeling up for it, or simply because of other commitments. However, this doesn't mean you can't let them know that you're still there for them. A simple text or phone call could make a big difference.
Look after yourself
When looking out for others, we sometimes forget to look after ourselves. If there are any points where you are feeling overwhelmed, take some time for yourself to relax.
Anxiety: Spotting Signs of Mental Health Issues
Do you know what the signs of anxiety are and how to spot them? Take a look at some tips on spotting the signs here.
Back to News
View Our Courses