Anxiety: Spotting Signs of Mental Health Issues
Anxiety disorder is one of the UK's most common mental health problem.
One in six people in the UK experiences some form of depression or anxiety disorder in the space of a week. By spotting the signs of anxiety in yourself or others early you will be more likely to be able to help yourself or the person experiencing them. 
Take a look below at some helpful tips on spotting the signs of anxiety.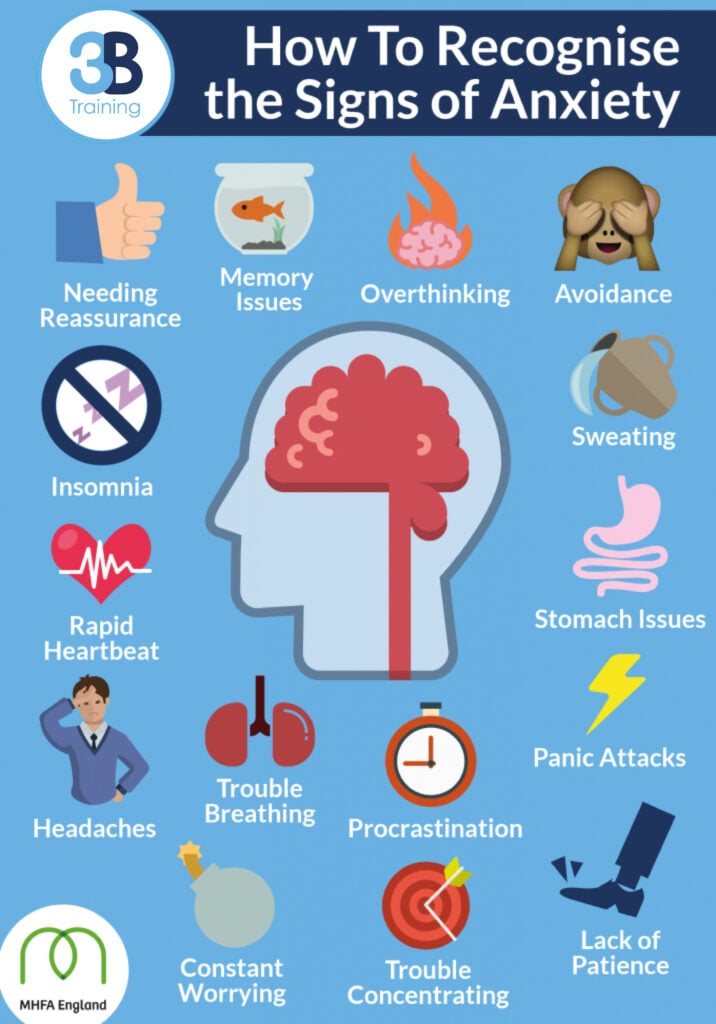 Body Language
If a person appears tense or nervous they may suffer from anxiety. Signs can be the likes of tapping of the feet, fist-clenching or just generally not being able to keep still. Consider this a sign if they behave in this agitated way on more than one occasion.
Rapid Heartbeat
Those who regularly experience panic attacks or anxiety due to the body producing a lot of adrenaline. This high alert state that the body gets into causes the heart to race.
Constant Worrying
Obsessive and distressing thoughts are common signs that come with anxiety disorders. Anxious people tend to infatuate with the worst-case scenario and cannot convince themselves that things are okay.
Insomnia
Sleeping poorly or insomnia is one of the best signs for the mental health professional to use to recognise an anxiety disorder. The reason is that those with anxiety tend to be alert or hyped up because their brain is working overtime. They simply find it hard to relax because of this.
Avoidance
A big part of anxiety disorder is being anxious about avoiding something that will make you anxious otherwise known as "avoidance coping". For example, if someone suffers from social anxiety, they will avoid social situations.
If you would like to learn more about dealing with mental health issues you would maybe like to become a Mental Health First aider. Find out more about how you can become a Mental Health First Aider here.
For more Mental Health information you can also visit https://www.mentalhealth.org.uk/
Back to News
View Our Courses