What is Mesothelioma?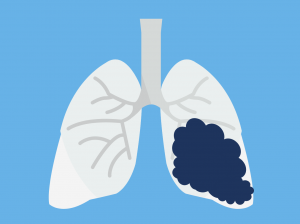 Mesothelioma is a type of cancer that affects the lungs; it is normally caused by past exposure to asbestos. Mesothelioma develops in the fluid between the cells that line the inside of your rib cage and outside of the lungs (pleural space). The cancer cells grow and increase within the chest and form tumours. These tumours cause the lining or pleural membrane to become thicker and from plaque. Mesothelioma can sometimes affect other organs of the body, but this isn't as common.
What are the symptoms of Mesothelioma?
Mesothelioma symptoms usually develop over time. It can take tens of years after the exposure to asbestos for them to appear. Symptoms include chest pain, tiredness, a persistent cough and shortness of breath. Those affected may also experience a high temperature, loss of appetite and swollen fingers.
Is Mesothelioma fatal?
Mesothelioma is a fatal disease. The disease takes around 2.500 lives per year and isn't picked up very easily by doctors in the early stages. The obvious symptoms only occur later on in the progression of the disease. Only half of the cases recorded lived up to at least a year after diagnosis and 10% reached at least five years.
Who is at risk?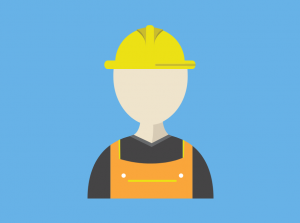 Before the banning of asbestos in 1999, asbestos was commonly used in the construction industry.  Although it still features in many buildings, workers are now trained in asbestos awareness and asbestos removal.
Because the disease takes many decades to develop, people who worked with asbestos many years ago are at a higher risk. Cases are likely to reduce over time due to better practice when working with asbestos and the banning of the substance in the late '90s.
People can also carry asbestos in their clothes. Therefore, people who lived with someone who worked with asbestos are also at risk. A great example of this case is Mavis Nye. Mavis Nye and her husband both contracted the disease and shared their story with 3B. Find out more about Mavis's experience with mesothelioma here.
What's the difference between Asbestosis and Mesothelioma?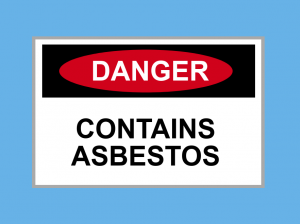 Both diseases are related to asbestos exposure and occur in the chest and lungs. Although this is the case, the development of each disease is very different. Mesothelioma produces plaque within the Pleura, were asbestos scars the lung tissue and doesn't develop any tumours.
Mesothelioma is a form of cancer that arises in the mesothelial tissue throughout the body, whereas asbestosis is not a form of cancer and only affects affect the respiratory system. Both diseases are incurable, but where mesothelioma patients have a life expectancy of 1-2 years, asbestosis patients can survive for decades with treatment.
Treatment options for both diseases are also very different. A mesothelioma patient will have to go through anti-cancer therapy treatments, dependant on its stage. They will most likely go under surgery if it is an early-stage diagnosis.
The usual treatment for asbestosis is surgery. The usual surgical procedure would be to help the patient to breathe by draining the fluid from the lungs. Patients may also receive breathing treatments, oxygen and antibiotics.
The Dangers of Asbestos Exposure
Take a look at our blog on the dangers of extended exposure to asbestos here.
Back to News
View Our Courses