CAT and Genny / Cable Avoidance
Construction & Utility Courses
The CAT & Genny course is designed to give operatives and supervisors greater knowledge of how to safely conduct cable avoidance operations.
How long is the CAT & Genny course?
5 hours
Who should attend the CAT & Genny course?
Supervisors, Operators who conduct cable avoidance.
Is the CAT & Genny course accredited?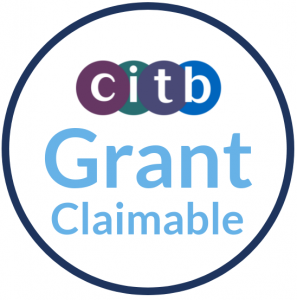 3B Training accredited
Certificate Expiry
Three years
Is this course CITB Grant claimable?
You can claim up to £30 as long as you provide us with your CITB Levy number either at the time of booking or on the day of the course.
Entry Requirements
Delegates must bring- Personal Protective Equipment (as required by your company's safety policy). 3B Training requires the delegate to wear Safety Footwear, High Visibility Jacket, Safety Helmet as a minimum. 3B also suggest you wear waterproofs.
Course Objectives
By the end of the course the delegate will:
Safe use of a cable detector/pipe detector
Identify and read Gas/Electricity/Water/Telecom service plans
Identify damaged and undamaged underground services using a ground-penetrating radar
Have an understanding of utility services (guidelines)
Locate services using the CAT & Genny
Complete plans showing the services you have detected
Gain knowledge of the relevant PPE required
What is Required to Pass the CAT & Genny Course?
The tutor splits the course up into a practical and theory session. The tutor delivers the theory element in a classroom in which they will cover a range of PowerPoints, case studies and assignments. Delegates will also have to demonstrate their ability to locate underground services in the practical element of the course. At the end of the course, to show their knowledge and understanding of what they have learned the delegates complete a short written assessment.