CDM Course
The CDM course is a half-day training course that outlines the main requirements of the CDM regulations. Firstly, you can become qualified in just three hours, and complete this CDM course online.
Secondly, this CDM training is designed for anyone working in the construction sector. The trainer can tailor the discussion to suit you and explain how the Construction Design and Management Regulations 2015 affect your role.
All in all, the knowledge gained will allow you to be compliant within current legislation and plan your projects effectively.
Why Take the Course?
Anyone working in construction, who wants to get a clear understanding of their duties under CDM regulations should take this training.
What Does this Course Involve?
This course covers the main aims of CDM 2015 and how the CDM regulations have changed. For the full information on what's covered in this training, read the course content section below.
Benefits of this CDM Course:
Helps you to understand how the legislation affects your role
Gives you the knowledge to make projects easier and safer to manage
Helps to promote communication and collaboration between different teams involved in a construction project
Helps you to understand how to reduce injuries, accidents and fatalities on construction sites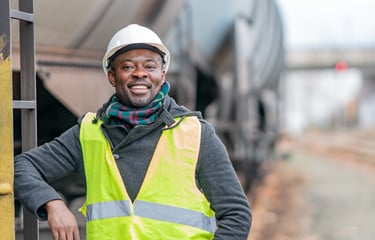 CDM Regulations Awareness Course Content
The CDM course provides you with a thorough understanding of CDM 2015 regulations, and your duties relating to them.
The course content includes:
Planning and management during all stages of projects
Finding risks in the planning stage
Regulating and managing remaining risks
Focus on improving health and safety measures
Discouraging unneeded paperwork
Understanding the foundation and ideology of Construction Design Management
Applying and interpreting the regulations and ACOP
The requirement of the new regulations and the changes
ACOP training and competence
Course Objectives
By the end of the CDM Awareness course, you will have a greater understanding of:
How your role relates to the Construction Design and Management Regulations
The functions of your clients, Designers, CDM Co-ordinators, Principal Contractors and Contractors within CDM
The importance of communication, co-operation and co-ordination between everyone involved in the construction work
Incorporating health, safety and welfare requirements into the management of all construction projects
What is Required to Pass the CDM Regulations Awareness Course?
To pass the course, you will need to complete a 20-question multiple-choice assessment paper.
How is the CDM Course Delivered?
This course can be delivered through both classroom-based or Online / Remote Learning.
Remote Learning
CDM Awareness training is delivered online via a virtual classroom using Zoom.
The online course allows the delegate to attend the course from home or the workplace.
To join the course, delegates have to log in via the link provided through a computer or laptop with a camera, screen, microphone and access to the internet.
Delegates can still interact with other attendees and the trainer through their microphone or the chatbox throughout the day.
In-house Courses
This course can also be arranged to be delivered as an in-house course specially for your delegates. We can tailor the content to be relevant to those attending.
We price our in-house courses on a case-by-case basis. The location, delivery method and the number of delegates will factor in the price of the training.
For a quote, complete the in-house training enquiry form on this page, and one of our friendly team members will be in touch.
How long does the CDM Course Take?
This course is approximately three hours long.
CDM Course Entry Requirements
To enrol, you should be able to speak and understand English well.
To attend the online course, delegates must have access to a computer or laptop that uses a microphone and webcam, and have access to the internet.
Is the CDM Course Accredited?
Yes, this course is accredited by 3B Training.
Is this CDM Course CITB Grant Claimable?
Yes, companies who are CITB registered can claim for each delegate who successfully pass this course.
You can find the list of short courses and the grant amounts you can claim here: CITB Grant Value for Short Courses
CDM Course FAQs
What does CDM stand for?
CDM stands for Construction Design and Management.
What is CDM 2015?
CDM 2015 stands for the Construction Design and Management Regulations 2015.
The regulations places various responsibilities on the different parties working on a construction project. It also aims to promote and improve health and safety standards within the construction sector.
What are CDM regulations?
CDM regulations are health and safety regulations that apply to construction projects.
They aim to make sure that construction work is carried out safely. Also, they ensure that the health and safety risks throughout a project is managed.
When do CDM regulations apply?
CDM regulations apply when a construction project involves construction work, temporary works, structures and design work.
NEXT AVAILABLE COURSES
Next Available Courses
CDM Regulations Awareness

Online - 18 Dec 2023

£90 + VAT 2 PLACES LEFT!
Can't see the course date or location you are looking for?
VIEW MORE COURSES