Fire Safety Responsible Person
Health & Safety Courses – Fire Safety Responsible Person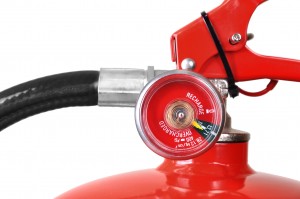 This course is designed to train and entitle the responsible person to understand not only what to look out for to prevent fires, but the correct methods of dealing with the situation should a fire occur.
Course length:
One day
Who is it for:
Fire Safety Managers, Health & Safety Managers and the individuals who deal with the event of a fire within an organisation; often the employer, business owner or individual in control of the premises
Course Objectives
By the end of the Health and Safety Fire Safety Responsible Person training course, the delegate will:
be able to apply their knowledge into confirming the workplace is safe from fire
ensure that the workplace is compliant with current fire safety legislation
understand how to administer fire risk assessment
be aware of what they should be looking for and how to address any subsequent issues that they may encounter
To find out how the course can benefit you further, visit our blog, here.
Course Content
The content covered by the Fire Safety Responsible Person training course includes:
Legal requirements of a Responsible Person
How to conduct fire assessment
Routine precautions
Fire safety policy
Supervising the workplace in case of emergency by managing means of escape
Administering training to staff
Lowering the risk of fire
What is Required to Pass the Fire Safety Responsible Course?
Delegates will partake in hands-on exercises delivered by practical tutors and will have to take part in theory based classroom sessions.
Entry Requirements
You will need to have some prior knowledge of risk assessments and fire safety beforehand.
Further Development
You can also attend the Fire Warden or Fire Awareness training course to further your fire safety training.
Course Locations
There are a number of locations where delegates can complete the Fire Safety Responsible Person course, including:
Derby, Hull, Leeds, Liverpool, Manchester, Sheffield, Watford and Wigan.
Contact Us Today
If you have any further questions or would like to speak to one of the 3B Training specialists, don't hesitate to get in touch or email us via training@3btraining.com. If you would like to book your training now, book your course here.