SHEA Gas Passport
The EUSR SHEA Gas Passport Training course is a basic safety training course designed for those who work in the utility sector. EUSR has designed the course to ensure that workers are working to a good standard of health and safety that is in line with HSE guidelines.
How long is the EUSR SHEA Gas course?
One day
Who should attend the EUSR SHEA Gas course?
Supervisors, Managers and Operatives who work with gas and also need the EUSR card to get on-site for their occupation.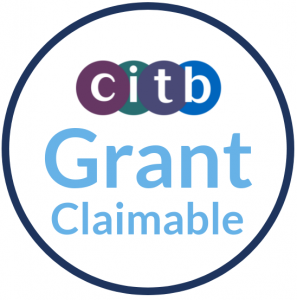 Is the course accredited?
EUSR accredited
Is this course CITB Grant claimable?
You can claim £30 as long as you provide us with your CITB Levy number either at the time of booking or on the day of the course.
Entry Requirements 
Delegates must bring a passport-sized photo on the day of training. If you fail to bring this on the day of training it will take you longer to get your card on completion. Please see here for photo guidelines.
Course Objectives of the EUSR SHEA Gas Passport Training
The course is intended to supply evidence that the delegate has the relevant amount of knowledge and awareness to obtain the EUSR Gas Passport.
What does the EUSR SHEA Gas Passport Training course cover?
The SHEA Gas Passport Training will cover the below modules:
Your Responsibilities
Risk Assessments
Workplace Procedures
Pressure Regulating Installations
Safety on Premises
Physical Hazards (part 1)
Working in the Highway
Physical Hazards (part 2)
Excavations
Hazards to Health (part 1)
Hazards to Health (part 2)
The Environment
Further Development
Delegates must renew their SHEA Gas Passport 5 years after the date of completion. The card will allow gas industry workers to have access to construction sites to conduct their work. Take a look at our other Construction & Utility Courses that are available here.