SHEA Gas Passport
The EUSR SHEA Gas Passport is a basic safety training course designed for those who work in the utility sector. EUSR has designed the course to ensure that workers are working to a good standard of health and safety that is in line with HSE guidelines.
Delivered over just one day.
Accredited training course.
Gain your EUSR card.
Work to the HSE's standard for the utility industry.
Available to complete as an in-house course.
CITB Grant Claimable.
Valid for five years.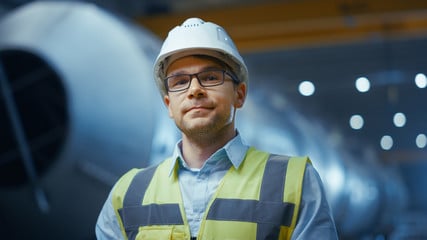 SHEA Gas Passport course content
What does the EUSR SHEA Gas Passport Training course cover?
The SHEA Gas Passport Training will cover the below modules:
Your Responsibilities
Risk Assessments
Workplace Procedures
Pressure Regulating Installations
Safety on Premises
Physical Hazards (part 1)
Working in the Highway
Physical Hazards (part 2)
Excavations
Hazards to Health (part 1)
Hazards to Health (part 2)
The Environment
Course Objectives
The course is intended to supply evidence that the delegate has the relevant amount of knowledge and awareness to obtain the EUSR Gas Passport.
What is Required to Pass the EUSR SHEA Gas Passport Course?
To pass the course, the delegate must show understanding of the 9-course modules and complete a final assessment.
How long is the EUSR SHEA Gas course?
The EUSR course is one day long.
Why should I take this course?
Supervisors, Managers and Operatives who work with gas and also need the EUSR card to get on-site for their occupation should attend the course.
SHEA Gas Passport entry requirements 
Delegates must bring a passport-sized photo on the day of training. If you fail to bring this on the day of training, it will delay the lead time for your skills card upon completion. Please see here for photo guidelines.
To attend the Remote Learning course, delegates must have access to a computer, laptop, tablet or phone that uses a microphone and webcam.
Where can I take this course?
This course can be delivered in the classroom or via Online / Remote Learning.
Public Classroom Courses
Classroom-based EUSR SHEA Gas Passport courses are available as classroom courses nationwide. The course is delivered in a traditional classroom style to a group of up to 12 delegates by a EUSR approved tutor.
Individuals or companies booking on their behalf can book the range of live dates we have available on our website or over the phone. All of our public course dates are available here.
Remote Learning
Remote Learning EUSR courses are delivered through a virtual classroom on the online conferencing software Zoom. Online SHEA Gas courses began in 2020 to ensure delegates continued to be trained. Due to their popularity and accessibility of the course, we decided to continue to offer it.
To access the course, all that the delegate needs is a device with a screen, camera and microphone that connects to the internet. Compared to the classroom course, there isn't much difference; delegates are still able to interact with the attendees and tutor throughout via the microphone or chatbox. The course materials are all in digital format, as is the exam.
In-house Courses
The SHEA Gas Passport course can also be arranged in-house at a 3B Training venue or a venue of your choosing. The course is also available as an in-house Remote Learning course.
Complete the in-house training enquiry form on this page, and one of the team will be in touch to provide a quote. Please be aware, for us to deliver the course, you must have no more than 12 delegates per course. Deliver format, delegate numbers, and location will all impact the pricing of the quote.
Is this course accredited?
EUSR accredits the course.
Further development
On completion of the course, you will be awarded a certificate. It can take up to 6-8 weeks to arrive.
The certificate is valid for 5-years before it expires. To renew the certificate, you must reattend the course.
Delegates must renew their SHEA Gas Passport five years after the date of completion. The card will allow gas industry workers to have access to construction sites to conduct their work. Please take a look at our other Construction & Utility Courses that are available here.
Is this course CITB Grant claimable?
You can claim £30 as long as you provide us with your CITB Levy number either at the time of booking or on the day of the course.
NEXT AVAILABLE COURSES
Next Available Courses
Online Learning - 30 Apr 2021

£185.00 + VAT

Online Learning - 21 May 2021

£185.00 + VAT 2 PLACES LEFT!
Can't see the course date or location you are looking for?
VIEW MORE COURSES