How to Get the EUSR SHEA Gas Card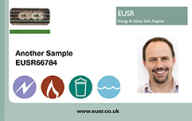 The EUSR SHEA Gas Card course is a one day course that allows workers in the gas industry to gain the levels of competence to work on site. The course will provide you with the relevant health & safety knowledge to work on-site safely.
Take a look at our upcoming  EUSR SHEA Gas Training course dates here or if you'd like to arrange an in-house course with 3B Training contact us here.
What does the EUSR SHEA Gas Training Course cover?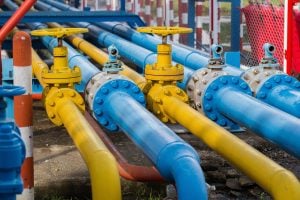 The course consists of eleven modules. Three of the eleven are gas industry-specific; this is what makes the course differ from the SHEA Water Card for example. The rest of the modules cover topics that relate to all parts of the utility industry. Each module includes an exam which all contribute to the qualification. On completion of the training, you will receive a pass letter which will suffice until you receive your card.
How long does the SHEA Gas Card last for?
The EUSR SHEA Gas Card has a five-year lifespan before it expires.
How do I renew my SHEA Gas Ticket? 
The card can be renewed by re-attending the SHEA Gas Passport Training course. This means if you have already attended the course in the past you will need to attend it again. Because the card lasts for five years you will need an update of any changes in the gas industry.
Do I need a CSCS Card if I already have a SHEA Gas Card?
The Gas Passport can only be used as a substitute for a CSCS Card on a gas industry project. If you are working on a construction industry project you will need a CSCS Card. If you require more information on which CSCS Card you would need take a look at our blog here.
Back to News
View Our Courses