How To Improve Workplace Health and Safety
Workplace health & safety doesn't just apply to high-risk industries. Workplace health and safety also needs to be considered in lower-risk environments such as offices.
Your workplace safety should be a priority. Hidden hazards are in every office environment.  It's not only important to protect your employees, but its also the law!
Take a look at some vital processes you can follow to contribute to a better occupational health & safety culture.
Who is responsible for workplace health and safety?
Employers are responsible for health and safety in the workplace. Although this is the case employees still have their responsibilities. They have the responsibility to look after their duty of care and that of other workers. An employer should also raise any concerns they have about health and safety to health and safety personnel.
Which UK law provides the basis of workplace health and safety?
The basis of UK health and safety law comes from the Health and Safety at Work Act 1974. The HSE created the act to set out duties what employers have to ensure the safety of their employees.
Keep an eye out for hazards
Think about the kind of work that your employees conduct. Analyze their work and think about the hazards they may encounter. What training can you provide each employee to help them work safer? Make sure that you let your supervisor aware of any unsafe conditions so that they can be avoided.
How can you control each hazard?
It is recommended that you follow the hierarchy of control when controlling a hazard. The best form of controlling a hazard is eliminating the hazard.
Can the hazard can't be completely removed? If not try and find a way to substitute the process. Why not introduce machinery to help remove the person from the hazard?
Keep emergency exits clear
In the event of an emergency; all emergency exits should be easy to access. By having your employees trained as a fire warden this will help to raise awareness of this.
Look after your back with proper manual handling
Avoid short term and long term back problems by using proper manual handling techniques. Use safety equipment as a first option to avoid lifting at all.
Bespoke workplace health and safety training
Once you have collected enough information on the hazards that apply to your company, you can then train your employees on how to prevent them.
Every employee should attend some form of basic induction training. It should go over the specific hazards to the workplace. The training should include:
Accident reporting
Spotting hazards
Emergency procedures.
You will also need to appoint specific first aiders and fire personnel.
Each individual then needs training for their specific role. Do they need training on Manual Handling if they regularly move loads? Do they also need Sharps, COSHH or Spill Response training when handling hazardous substances?
Regular training is important
Health & Safety training is vital in the workplace no matter what industry you work in. From construction to education, from manufacturing to security, you will need some form of training to tackle the risks of the job.
Keep on improving workplace health and safety!
Make sure regular refresher training is in place. Refresher courses are great to eliminate bad habits and update the individual on changes in health and safety regulations. You may want to consider eLearning training courses as an alternative to classroom courses for those employees who can't easily be removed from the site to train externally.
How To Make Your Employees More Health & Safety Aware
Having your employees aware of how to look after the safety of their colleagues can be crucial in reducing absence from the workplace.
Reducing the cost of workplace absences
Regular workplaces accidents and illnesses can take a toll on a business. Having a good health & safety culture at work can help to reduce the costs of covering employee leave. It will also cover the money lost in the slow down of production due to people being off work.
Take a look below at a few ways you can increase the health & safety awareness of your workers.
Workplace Risk Assessments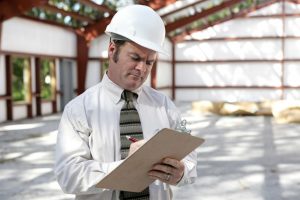 Regular risk assessments can help to make you aware of workplace risks and hazards. The risk assessment allows you to then act upon your findings to help prevent accidents. Your employees must be involved in the process of workplace inspections. Employees need to know what is expected of them in terms of preventing risks and hazards.
Do you know where your first aid kit is?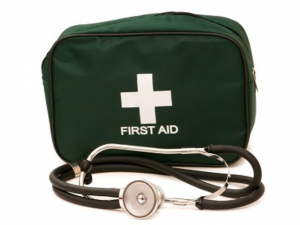 Make sure that everybody knows where the accident book, fire evacuation point and the first aid is. The Health & Safety Manager should provide new starters with this information on their induction into the company. By spreading key information such as this, you are contributing to making the workplace prepared for an emergency.
eLearning Courses are a great alternative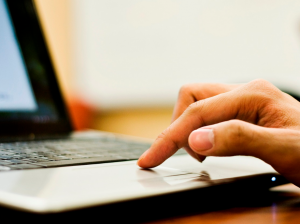 For some workplaces sending workers on classroom training isn't always possible. eLearning courses are a great way to get your workers to attend the training whenever they please.
Take a look at our range of interactive Highfield eLearning Courses here.
Improving Communication
It is important to communicate safety concerns in the workplace. If anyone can think of a way to improve safe working practices it should at least be listened to. A worker is more likely to notice the risks of their role as they will be doing it day in day out.
Back to News
View Our Courses