Training Accreditation Shows Commitment to Service
3B Training now has the CITB training accreditation.
Things are going to change at 3B with our new training accreditation. One of 3B's core values has always been to offer our clients added value. We also try to add something they can't get anywhere else.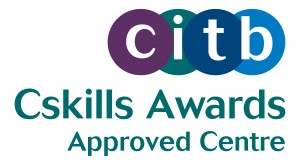 We are a health and safety training company with a difference. 3B take great pleasure in providing great customer service. We devote our time to produce an excellent course. Even if we have to especially alter a course to meet the customer's needs we will.
With this in mind, we're incredibly pleased to announce that we are now accredited by CITB-Site Safety Plus. We are now an approved training provider. Bromak Training where only recruitment agency in our sector to hold CITB training accreditation to provide Construction Skills training.
What does this mean for you?
This means we are now able to deliver any of the Construction Skills Site Safety Plus group of training courses. We now deliver SMSTS, SSSTS, CITB H&S Awareness. we also provide all of the related refresher courses as an accredited provider.
Our training team includes experienced training coordinators and advisors with many years' experience. They also coordinate First Aid, Health and Safety, Plant training for clients.
How we're helping our clients
We are already 12 months on from running our first training course. We have seen many examples of how this unique combination of recruitment and training can save our clients time and money.
Recently one of our clients required a team of skilled tradespeople for a particular site. They all needed asbestos awareness, working at heights and manual handling certificates. We were able to focus on finding the best people and then organised a local two-day training scheme. We incorporated all three courses at no cost to the client.
In another example, a very valued temporary worker was in a position where our client wanted him. But they required him to get SSSTS if he was to remain on site any longer. We had a course running the following week with the required number of delegates and at no cost to our client or delegate, we were able to get him on the course. He passed with flying colours and he has another six months on site through 3B as a result.
A further example was a client that had been forced to make some redundancies. They contacted us to provide a quote to payroll an ex-employee as a freelance site manager. Upon discovering that his SMSTS had expired we were in a position to very quickly put him through an SMSTS Refresher Course, again at no cost to client or delegate. With the help of our sister company Bromak, we are able to offer this combined service and we were selected to payroll the site manager for six to 12 months and provide further recruitment services also.
Continue to Expect More
We are doing our best to follow up our Expect More ethos with a unique combination and standard of service. We intend to expand our training team and offer further services to our existing client base that will hopefully cement the relationships we have developed over the past 10 years.
Find out more about the courses we provide on our courses page.
Back to News
View Our Courses