Two New Venues in Liverpool and Derby for 3B Training
There have recently been big changes within 3B Training.
We now have, not one, but two new venues.
New venues. We have opened a brand new training centre in Ilkeston, Derby. This will help to broaden our reach to clients in the East Midlands. The Liverpool team have also packed their bags and moved into our new office in P4L (Partnership for Learning) in Speke so our office and training venue is now in the same building.
3B Training Derby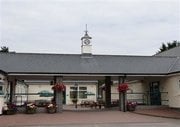 After opening centres in the North West, Yorkshire, North East and Watford 3B have now expanded into the Midlands. The new centre in Ilkeston is easily accessible from Nottingham and Derby and can even reach out to locations further down the M1 such as Leicester.
The training room is situated in Erewash Valley Golf Club. The centre hosts a range of different training courses. SMSTS, SSSTS, Health and Safety Awareness and Face Fit Tester Workshop are just some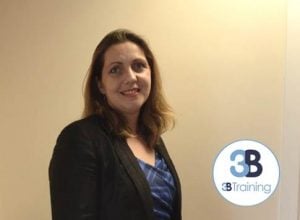 of the courses that will be available.
Natalie Laurs, Business Development Manager for 3B Training Yorkshire and Midlands said
"By adding Derby to our network of new venues; 3B Training are able to offer our customers more options and greater convenience for their Health and Safety training. The new venue, situated between Nottingham and Derby is just three miles from junction 25 of the M1 motorway and offers ample free on-site parking. I am very excited about the new addition to 3B Training's portfolio and judging by the uptake on courses, it is a welcome addition to our customers and delegates alike."
To find out more about the Derby venue visit our venues page here.
Relocation of 3B Training Liverpool
Due to a successful start to the year the 3B Liverpool team have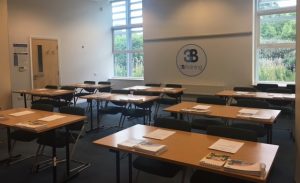 moved out of their old office, which was shared with our sister company Bromak Recruitment, and into their own space. The new venue in P4L allows the team to have an office and a training centre in the same building. This means we're on hand to help and chat to our delegates, trainer and clients. The move has allowed for one large or two smaller, training rooms to be available at the venue along with a breakout area.
Liam Jones, Business Development Manager for 3B Training Liverpool said: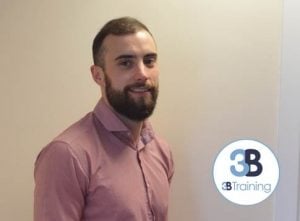 "We are delighted to commit our Liverpool office and classrooms to the Partnership for Learning building in Speke, Liverpool. We have seen big success in the Merseyside area over the last couple of years; largely due to our loyal and broad client base. This investment in our training facilities is a clear sign of our dedication to them and the area."
To find out more about the Liverpool venue visit our venues page here.
To view our upcoming Derby and Liverpool dates visit our book a course page here.
Spotlight On 3B Training Derby
Find out all you need to know about the services we provide at our Derby centre here.
Back to News
View Our Courses