The Benefits of First Aid Training In Sport
Injury can be a common occurrence in sport and exercise.
When you think of sports injuries muscle tears and stud marks come to mind but this is not always the case.
How can first aid training help when serious or potentially fatal injuries occur in sport?
What courses are available?
First aid training can be tailored for those who deal with
accident and illnesses that regularly occur from undergoing exercise. There are a number of first aid courses available that could help within the sports industry…
Emergency First Aid at Work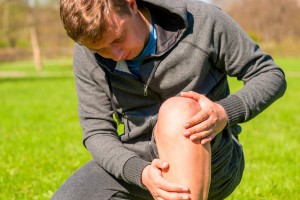 The Emergency First Aid at Work course covers how to attend to basic cuts and bruises. You will also learn how to deal with a casualty who has lost consciousness through a head injury. Head injuries in sports have become such a concern that new rules have been put in place with how to deal with them. In Football's English Premier League a new rule has been introduced Which means that a player who has suffered a head injury MUST leave the pitch and have a full assessment before being cleared to play. A third "tunnel" doctor is also needed to consult with both home and away teams.
First Aid at Work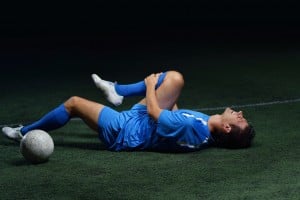 If an injury leads to a seizure or a fracture only a First Aid at Work qualified person can attend to the casualty. The course will also teach you how to administer treatment to common sports injuries. Ankle, hamstring and groin strains are very common in sport; the First Aid at work course will teach you how to prevent swelling, manage the inflammation and pain and how to follow up the injury before a doctor arrives.
The course will also touch on how to cater to those who have received common leg and knee injuries. ACL tears and leg breaks are usual injuries in contact sports such as rugby; with the right knowledge, you will know how to relieve the casualty until a medical practitioner arrives.
AED Defibrillators in Sport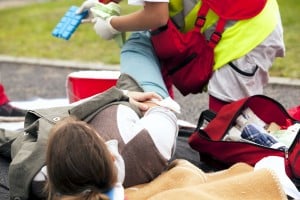 In 2012 at White Hart Lane, Bolton Wanderers player Fabrice Muamba suffered a cardiac arrest during play. The awareness of heart attacks in sport has been massively increased due to the fact the midfielder's heart actually stopped for 78 minutes. Since the incident, over nine hundred AEDs have been made available to sports clubs in the UK, that is why it is important that we know how to use them.
If you would like to find out more about the AED course click here
First Aid Courses with 3B Training
3B Training delivers First Aid as an open course in Wigan, Sheffield, Leeds, Manchester and Liverpool. We also deliver them as an in-house course at your venue. If you have any specific requirements and look like to discuss them in more detail please contact us.
Alternatively, you can book now on our First Aid courses page.
First Aid Myths: What Not To Do
Take a look at our blog in which we clear up what is first aid fact and first aid fiction here.
Back to News
View Our Courses