When Does First Aid Certification Expire?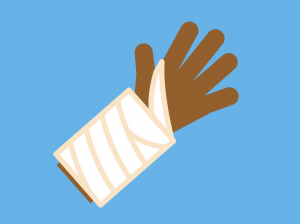 First Aid at Work certification will expire after 3 years of completion of the First Aid at Work course. Plenty of people have completed their First Aid at Work course and soon forget when their certificate expires. This then could lead to the qualification becoming invalid if they overrun their three years without requalifying. If so you will not have any evidence showing that they have the competence to provide First Aid.
If you have a First Aid certificate you must take notice of the date of the certificate. After three years your qualification first aid certification will expire and you will need to, therefore, sit a requalification course.
How long is a First Aid Refresher Course?
A First Aid Refresher or First Aid Requalification course last for 2-days of classroom training; approximately 12 hours.
How do I get First Aid certified?
To get officially First Aid certified you will need to attend an accredited First Aid course. 3B Training delivers its training under the Highfield qualification. Under Highfield, you can attend the Emergency First Aid, First Aid at Work or Paediatric First Aid. Each course is designed by Highfield to suit those who work in different working environments.
What happens if my First Aid certification expires?
If your First Aid certificate expires you will not be able to sit the refresher course. To requalify an expired first aid certificate you will need to sit the full 3-day First Aid at Work course again.
Can you requalify your First Aid training online?
You can only requalify First Aid eLearning certificates online. To requalify your First Aid at Work certificate you must resit a classroom course again.
Do online First Aid courses count?
An online First Aid course is just as valid as a classroom certification. Although sitting an eLearning course can be convenient, the classroom course is recommended due to the practical elements of the course.
Can I conduct First Aid if my certification has expired?
You must hold a valid certificate to conduct First Aid at Work. It is not advisable to conduct first aid with no basic training but if you know how to preserve a life it may be necessary.
Back to News
View Our Courses