Things to consider in a COVID-19 Risk Assessment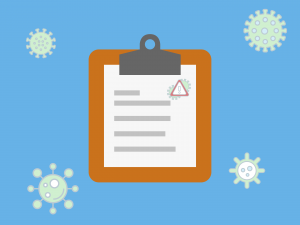 As an employer, a COVID-19 risk assessment of the workplace is vital to help keep people from harm. The COVID-19 risk assessment will show that you are taking reasonable steps to protect your workers and the public from the coronavirus. Take a look at some aspects of the risk assessment you need to consider.
What work situations might cause transmission?
In your COVID-19 risk assessment think about your work activity. Are there certain parts of the building in which people gather? Are there areas of the building that are regular touchpoints? If so these need to be noted and removed.
Who might be at risk?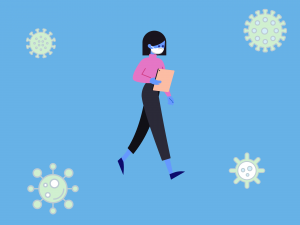 Think about who might be at risk of transmission. Employees who regularly deal with customers and other employees would need to be considered as well as more vulnerable employees such as those with health conditions or old age. During your risk assessment decide how likely it is that someone could be exposed and then think about how they can be removed from the situation. If completely removing the situation isn't possible then control the risk.
Social Distancing
Limiting the spread of COVID-19 is imperative but it's also important to allow your business to resume. In your risk assessment consider how you can allow workers and customers to move around your business safely and reduce congregation.
How many bodies can be in a room to ensure people can keep a safe distance?
Do you need someone managing the flow of people entering and exiting the building?
Can your staff work from home?
Can meetings be delivered remotely?
How can you stagger work hours to reduce the build-up of people?
Hygiene Facilities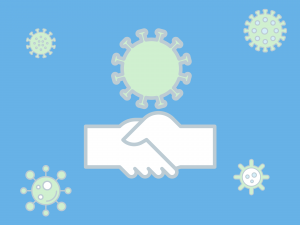 When conducting your coronavirus risk assessment you will need to consider what hygiene facilities you have available and if you need anymore. Naturally, workplaces are now fitted out with various sanitising stations. Think about where you can place these to ensure effectiveness. Could you potentially increase the number of times rooms and surfaces are cleaned?
Mental Health COVID-19 Risk Assessment
Coronavirus has caused a lot of mental health issues throughout the country. You will need to think about how the anxiety and isolation of the situation may affect your team and how you can help them. How can you ensure that workers don't feel isolated and what can you do to control the risk. Take a look at some advice by the HSE here.
COVID-19 Risk Assessment for Home Workers
You may have a Display Screen Equipment (DSE) assessment process fro the workplace but have you considered this for home workers? On your COVID-19 risk assessment the issues that could come from home working such as musculoskeletal
disorders. What can you put in place to ensure home workers are safe?
Ventilation 
Is there a need for improved ventilation to reduce the increase in infection? When completing your risk assessment considers the quality of airflow in all parts of your workplace and how opening windows and doors (that are not fire doors) can help.
COVID-19 Risk Assessment and PPE
Sometimes you cannot completely remove the risk. How can the use of PPE help to protect your workers? Face shields, face coverings and face fit masks have become a popular option.
For more information on the importance of PPE and face fit testing in conjunction with social distancing take a look at our blog here.
Back to News
View Our Courses