SMSTS Refresher
The CITB SMSTS Refresher is a 2-day training course used to renew a delegates SMSTS qualification without them reattending the full 5-day course. The SMSTS course is more in-depth than the Site Supervisors (SSSTS) course and demonstrates how to meet the ever-increasing demand for evidence of sound health and safety management on site.
Let's Save Christmas!
We've made the bold decision to deliver our courses remotely wherever possible until the end of 2020 in a bid to save Christmas. No one wants to spend the festive period in lockdown! FIND OUT MORE
How long is the SMSTS Refresher course?
This is a two-day course delivered over consecutive days. This equates to 17.5 hours of training.
Who should attend the SMSTS Refresher?
People who have a valid SMSTS certificate who need to complete a refresher before their SMSTS expires. This course cannot be attended if the delegate doesn't have an in-date SMSTS certificate.
Is the SMSTS Refresher course accredited?
This course CITB accredited, part of the Site Safety Plus suite of courses.
When does my SMSTS certificate expire?
The certificate has a lifespan of five years. You will need to reattend this course before your certificate expires to renew.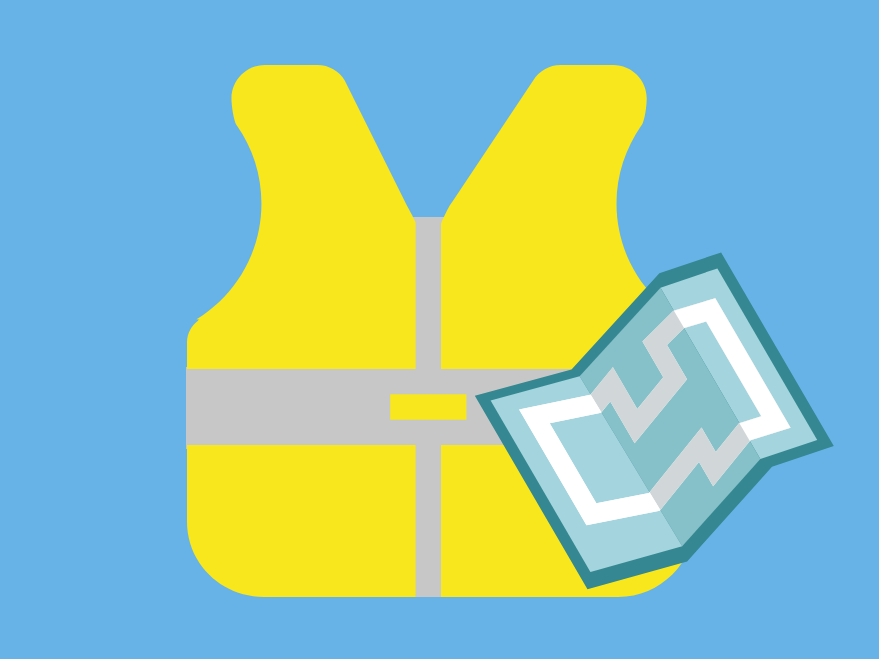 Delivery Options
This course can be delivered via both classroom-based or Online / Remote Learning.
Public Classroom Courses
Classroom delivered SMSTS Refresher courses are available as public courses in all of our training venues. This course is delivered by a CITB tutor in a classroom of up to 12 delegates. Individuals and companies can book spaces on the range of SMSTS refresher courses we have available either over the phone or online via our website.
All of our upcoming Site Manager Safety Training Scheme Refresher are available to view live here.
Remote Learning
Remote Learning SMSTS Refresher courses allow delegates to attend their 2-day refresher course from home or the workplace. This removes the effort and cost of travelling to attend a course in a classroom. These courses are delivered via a virtual classroom on Zoom. All delegates need to do to attend is log into the classroom on the courses start time with a device connected to the internet. The device must have a camera, microphone and screen to attend.
The course content is the same as the classroom course only delivered by a tutor live over video rather than face-to-face. Delegates will still be able to interact with others during the course and will attend the exam online. All course materials are accessible; the only difference is that they come in the form of a downloadable pdf.
Like the classroom course, we have multiple course dates available to book online or over the phone for this course.
In-house Courses
Whether it's in the classroom or remote learning, we can also arrange for the SMSTS Refresher to be delivered as an in-house course specifically for your company. In-company training is a popular option for larger clients as it can be delivered at a site of their choice, and delegates can interact and discuss company-specific examples during the training. To be able to run an in-house course, we need a minimum of 4 delegates and no more than 12 delegates. To enquire fill in our in-house enquiry form on this page; we provide all of our quotes on a case by case basis depending on location, delivery type and delegate numbers.
Entry Requirements
This course is aimed at those who currently hold a valid SMSTS certificate. The minimum requirement for entry is that the delegate can understand, write and speak English well. Photographic ID and the delegates national insurance number must be provided on the first day of the course.
To attend the Remote Learning course, delegates must have access to a computer, laptop, tablet or phone that uses a microphone and webcam.
Course Content
What does the SMSTS Refresher course cover?
The content covered by the course will refresh the delegates knowledge of health and safety and their responsibilities. It will also update them on any changes with legislation and how that impacts their role as a Site Manager. Material from previous SMSTS courses will be revisited, but new subjects will be introduced into the content.
The course will cover:
The Health and Safety Executive's current focus of attention.
Conducting risk assessments and method statements.
(RIDDOR) Reporting of Injuries, Diseases and Dangerous Occurrences Regulations.
Heath, safety and welfare on a construction site.
Behavioural safety on site.
Occupational health.
How the current legislation is affecting the construction industry and any changes to legislation.
Course Objectives
By the end of the Construction Industry Training Board Site Management Safety Training Scheme Refresher course, the delegate will:
Have up to date knowledge on health, safety, welfare and environmental legislation that will affect their role.
Be updated on new industry best practice and guidance.
Be able to continue to fulfil their health, safety, welfare and the environment duties and responsibilities.
You can also find out further benefits of the CITB SMSTS course when you visit our blog. Read more here.
What is Required to Pass the CITB SMSTS Refresher Course?
The tutor will assess the delegates throughout the training. On the last day, the delegate will be required to do a presentation in front of other group members. They will also need to complete a final examination to renew their certificate.
Is this course CITB Grant claimable?
Yes, companies who are CITB registered can claim £60 for each delegate who attends the course. To claim the grant, they must include their CITB levy number and company name on the delegate information form. This needs to be completed at least on the first day of the course if not before.
How do I get a CSCS Black Card?
If you are looking to gain your Black Manager CSCS Card as a Site Manager, take a look here for more information on how to obtain your card.
NEXT AVAILABLE COURSES
Next Available Courses
Online Learning - 17 Dec 2020

£300.00 + VAT 1 PLACE LEFT!

Durham - 06 Jan 2021

£300.00 + VAT

Manchester - 06 Jan 2021

£300.00 + VAT

Online Learning - 07 Jan 2021

£300.00 + VAT

Online Learning - 14 Jan 2021

£300.00 + VAT

Online Learning - 18 Jan 2021

£300.00 + VAT

Leeds - 18 Jan 2021

£300.00 + VAT

Liverpool - 20 Jan 2021

£300.00 + VAT

Derby - 20 Jan 2021

£300.00 + VAT

Online Learning - 21 Jan 2021

£300.00 + VAT

Wigan - 25 Jan 2021

£300.00 + VAT

Online Learning - 25 Jan 2021

£300.00 + VAT

Online Learning - 25 Jan 2021

£300.00 + VAT

Portsmouth - 27 Jan 2021

£300.00 + VAT

Doncaster - 28 Jan 2021

£300.00 + VAT

Derby - 28 Jan 2021

£300.00 + VAT

Online Learning - 04 Feb 2021

£300.00 + VAT

Wigan - 05 Feb 2021

£300.00 + VAT

Manchester - 08 Feb 2021

£300.00 + VAT

Online Learning - 10 Feb 2021

£300.00 + VAT
Can't see the course date or location you are looking for?
VIEW MORE COURSES