FAQs about NEBOSH Training Courses
Looking for a qualification to help you excel in your career in health and safety? Well if you're wondering what course is right for you, read more to learn about our NEBOSH training courses, which are highly recognised qualifications for individuals seeking success in this field.
NEBOSH Training Courses
As a NEBOSH accredited training provider, and NEBOSH Gold Learning Partner, we currently offer:
What is NEBOSH  General Certificate?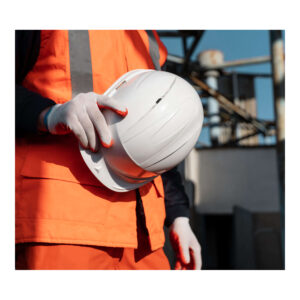 The NEBOSH General Certificate in Occupational Health and Safety is one of the most popular qualifications.
This qualification will equip you with a broad understanding of key health and safety issues. This allows you to promote a positive health and safety culture in the workplace.
The reason why the NEBOSH General Certificate is very popular is because it covers a variety of safety and health topics that is relevant to every work environment.
People who attend this course will benefit as they will have lifelong health and safety knowledge and will be able to deal with a range of hazards, ultimately creating a safer workplace.
How long does NEBOSH take?
For the NEBOSH courses we deliver in the classroom and online over Zoom, the NEBOSH course duration is ten days, spread over several weeks.
We also offer an eLearning version of these courses. These are slightly different as you can organise your learning to suit your own schedule, allowing you to complete it at your own pace.
The NEBOSH General Certificate eLearning course is around 108 hours of study. Whereas, the NEBOSH Construction Certificate eLearning is around 164 hours of study.
Which NEBOSH course is best?
Choosing the best NEBOSH training course for you depends on your individual goals and career path.
If health and safety management is your responsibility within your role, then the NEBOSH General Certificate in Occupational Health and Safety will be suitable for you.
This course will teach you the knowledge you need to confidently fulfil your role in line with current legislation.
The difference with NEBOSH Health and Safety Management for Construction is that it's specific to those working within the construction industry. If you have a role under the CDM Regulations 2015, then this course will be suitable for you.
So, it's not that one course is better than the other. There are just two routes to choose from, depending on the job role you're in.
Looking to become a Health and Safety Advisor? We deliver a variety of courses that can help you on your journey to this role, including NEBOSH. Read our blog to learn more: Become a Health and Safety Advisor
How much is a NEBOSH course?
The NEBOSH course cost will depend on which NEBOSH course you choose, and if it's delivered as public or in-house training.
Click below to view upcoming dates and prices for public courses:
If you want to enquire about 3B delivering either of these courses in-house at a venue of your choice, complete the enquiry form on the course pages via the links above.
Something to bare in mind when booking a course and comparing prices is to make sure you're attending a course with a trusted training provider. As a NEBOSH Gold Learning Partner, 3B greatly exceed the learning excellence principles provided by NEBOSH.
Is NEBOSH hard to pass?
Passing a NEBOSH exam requires dedication and a good understanding of the subjects covered.
With a solid study plan, good resources and focused preparation, you will be well-equipped to pass the assessment.
Read our tips for passing NEBOSH exams: NEBOSH Revision Tips
Overall, gaining a NEBOSH qualification can help you excel in your career. As well as keeping your knowledge up-to-date and relevant.
Back to News
View Our Courses