What is an IOSH Qualification?
If you're looking to advance your health and safety knowledge, an IOSH qualification could be for you.
Read more to learn about what IOSH is, what IOSH courses are available and how each course is assessed.
What does IOSH mean?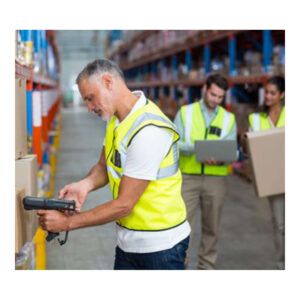 IOSH stands for the Institution of Occupational Safety and Health.
It is a globally respected chartered body and organisation in the United Kingdom that promotes health, safety and well-being in the workplace.
What is an IOSH course?
An IOSH course is training designed to equip delegates with the essential knowledge and skills regarding health and safety in the workplace.
Each of the IOSH training courses covers a range of topics which you can find out more about on our individual course pages via the links below.
How long does IOSH last?
We have a range of IOSH courses available:
Each of our IOSH courses helps you to gain a lifelong qualification meaning that the certificate doesn't expire. However, you can re-attend the course at any time if you want to refresh your knowledge.
The course will also teach you valuable skills and knowledge that you will always be able to apply to practical situations.
Learn about the benefits of our IOSH Working Safely course.
Which is better IOSH or NEBOSH?
Both IOSH and NEBOSH qualifications are highly recognised in the field of occupational health but they serve different purposes.
IOSH is good if you're looking to get up to health and safety industry standards by learning the fundamentals.
Whereas the NEBOSH qualification is suitable for someone who is working as a health and safety professional or holds supporting qualifications.
The choice between IOSH or NEBOSH depends on your individual goals and what career you want to pursue.
Understand more about the difference between IOSH and NEBOSH in our blog: IOSH vs NEBOSH
Who should take an IOSH course?
IOSH courses cater to all levels and are suitable for anyone who has health and safety responsibilities.
Common roles that require health and safety knowledge are managers, supervisors, team leaders, HR professionals or anyone who needs to know basic health and safety.
You can apply IOSH training to a wide range of industries and sectors making them valuable for anyone who wants to create a safe workspace.
If you're looking to enhance your knowledge of safe workplace practices and learn the foundations of occupational safety and health then the IOSH course is for you. Which IOSH course you choose depends on your current job role.
How is IOSH assessed?
The assessment methods for each IOSH course vary.
In the IOSH Leading Safely course you will put together an action plan as part of your organisation's review process. Followed by completing a short written exam.
For the IOSH Managing Safely course, the assessment involves taking an exam that consists of a multiple-choice section and written answers.
With the IOSH Working Safely course, there will be a written exam for you to complete to pass the course.
Is IOSH hard to pass?
The IOSH examination doesn't have to be hard to pass if you prepare and study well enough for it.
IOSH assessments typically involve a combination of written exams and practical assessments.
Online resources or completing a mock test will help you to identify your knowledge strengths and weaknesses. This will help you get familiar with the exam process.
To learn more about these IOSH courses, read our IOSH Frequently Asked Questions.
We have public dates available to book for our IOSH courses and can also deliver them in-house at a venue of your choice. IOSH eLearning courses are also available for IOSH Managing Safely and IOSH Working Safely.
Back to News
View Our Courses