Organising Workplace Health And Safety Training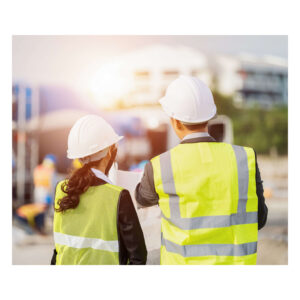 As an employer, providing your employees with appropriate workplace health and safety training is crucial.
The purpose of training is to provide the delegate with the skills they need to carry out tasks within their job role safely and without risks to health.
Whether it's for the simplest or riskiest of tasks in the workplace, employees need health and safety at work training. This will mean they can handle all aspects of their job role safely.
Not only will training your workforce correctly promote a happy, healthy, and safe workforce, but it will also reduce accidents in the workplace. This can mean reduced costs, lessen potential lawsuits, and lower insurance premiums.
What's the law around health and safety at work training? 
The Health and Safety at Work etc Act 1974 requires employers to provide any training, supervision, instruction, and information necessary to ensure, so far as reasonably practicable, the health and safety at work of your employees. The Management of Health and Safety at Work Regulations 1999 expands this. It identifies situations where health and safety are particularly important.
Many employers may not be able to deliver relevant training on their own, therefore will need competent help. Here at 3B Training, we have a wide variety of health and safety training courses that can help with this…
Who needs to complete workplace health and safety training?
Identifying what training each employee needs will be done on an individual basis during a workplace risk assessment.
For example, someone who needs to obtain their Green Labourer CSCS Card to get onto a construction site will need to complete an interactive one-day CITB Health & Safety Awareness course which can be done online with a live trainer, in the classroom or as an in-house course at a venue of your choice for a group of your employees. This course will give the learner the foundation health and safety knowledge they need to work on-site safely.
Whereas someone who works in an office and only uses display screens, laptops or touchscreens will need to complete a self-paced Display Screen Equipment eLearning course which can take around 30 minutes to complete.
Another example would be for plant machinery operators. Those who need to obtain an NPORS card to show they are suitable for the role of plant operator would need to complete an NPORS accredited training course. There are a variety of categories to choose from, depending on the type of machinery the plant operator uses. Gaining an NPORS qualification will show that the delegate is skilful enough to use their machine safely. This will help to reduce accidents from happening on site.
What are the different types of workplace health and safety training?
There are a variety of methods to deliver training to your employees to suit your business needs. For example, at 3B Training, we offer both public and in-house training courses.
We can deliver our public courses online via Zoom with a live trainer, or in a classroom with a tutor at one of our 3B training venues. Having your employee's complete health and safety training online can reduce the amount of money you would spend on mileage and hotels if your employees were attending a classroom course that runs over multiple days. However, some delegates prefer to learn in a classroom, so this option is also available.
As an alternative, our in-house training courses mean we come to you. Whether that's to your office, site, or a venue of your choice. This will reduce the amount of money your business will spend on sending a group of employees to a training course delivered at a 3B Training venue, whilst receiving the same world-class training experience from our expert tutors. We can also provide in-house training online via Zoom for a group of your employees.
H&S courses for managers
Depending on the type of industry you work in, there are a number of health and safety courses for managers. Having a top-down approach to health and safety is crucial for a business to be successful.
If you are working in the construction industry and are currently or will be managing a construction site, you should complete the CITB SMSTS course. This course is suitable for site managers and will demonstrate how to meet the demands for good health and safety management on site. Through effective management, you will keep your workers safe on site which will reduce accidents.
Another option if you work in the construction industry would be the NEBOSH Construction Certificate course. This course is suitable for managers, supervisors and those with a role under the Construction Design and Management Regulations 2015. Completing this course will give you the knowledge to strengthen the health and safety culture of your business which will minimise injuries and illnesses in the workplace, and boost the well-being of employees.
Alternatively, our IOSH Managing Safely course is suitable for someone who needs to know the basics of health and safety, despite the industry you work in.  Completing this course will give you the knowledge to confidently work as a line manager and make you a better leader by knowing your health and safety responsibilities.
How to organise workplace health and safety training
Are you responsible for arranging health and safety training for employees?
We have upcoming dates available for our online and classroom courses which you can book online, as well as the option to enquire about in-house training for these courses.
We offer a wide range of eLearning courses that are also bookable online, including…
You can also enquire about the variety of NVQs we offer…
If you would like to speak to a member of the 3B Training team to discuss the training needs for your business, you can call us on 0330 912 0650.
Back to News
View Our Courses