On-Site Job Roles in The Construction Industry
The construction sector offers a range of different roles in various parts of the industry. Such as roles in Infrastructure, House Building, Commercial and Off-site work.
Take a look below at a range of on-site job roles in construction you could possibly take and what you can potentially earn in each role.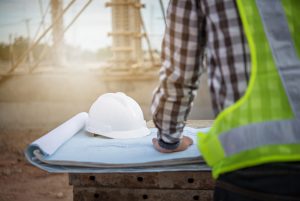 People who work in an on-site construction job role tend to use machinery, tools and building materials to do their work. You will normally have to work on a range of different sites depending on where the work is available and you must also cooperate as part of a team. On-site job roles are available with small contractors all the way up to huge firms, but they all require you to work to the same health and safety standards.
Site Manager
The Site Manager will set out the site before work commences, manage the workforce on-site and oversee the ongoing work. Your job will be to make sure that the work being conducted meets the agreed timescale, budget and specifications provided.
Site Manager's earn on average between £34k – £55k per year depending on the employer and the location of the work. Find out how to become a Site Manager here.
Relevant courses: SMSTS, SMSTS Refresher, NVQ Level 6 in Site Management
Banksman/Signaller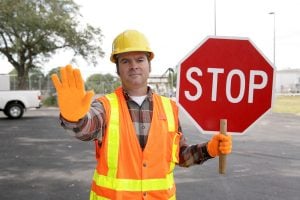 The Banksman or Signaller is a very important role on-site. As a Banksman, you will be in charge of guiding plant operators and vehicle drivers safety around the site. This is a role that needs to be conducted correctly to ensure the safety of other workers on-site.
Signaller's earn on average between £22k – £25k per year.
Relevant courses: Traffic Management, Vehicle Banksman
Bricklayer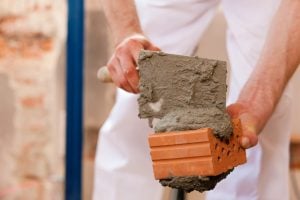 As a Bricklayer, you will be required to work outdoors and usually as part of a team. Bricklayers work with a range of building blocks in mortar to build and fix various structures. Brickies can work on projects a small as building a brick wall, all the way up to new house builds and commercial buildings.
Bricklayers tend to earn a salary of £12.k – £17k. As they become more experienced they can earn between £17k – £30k. Master Bricklayers can earn up to £40k.10,00
Many bricklayers are self-employed so their rates may differ from the above.
Relevant courses: CITB Health & Safety Awareness, Working at Heights
Plasterer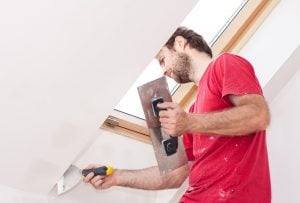 A Plasterer is needed on nearly every building site at some point in the construction process. The plasterer will use solid or fibrous plastering to make walls ready for the decorating process.
Depending on the stage of your career a plasterer can earn between £12k – £28k a year.
Relevant courses: NVQ Level 2 in Plastering Solid, NVQ Level 3 in Plastering Solid
Scaffolder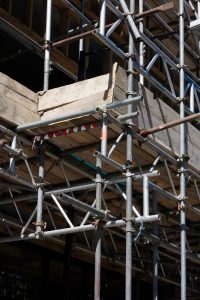 A Scaffolder will erect temporary scaffold structures on site to allow various work to be conducted easily and safely on-site. As a Scaffolder, you will be required to work outdoors and to work competently with little supervision. The job can be very demanding physically so you will need to be physically fit.
Depending on your level of experience a scaffolder can earn a salary between £12k – £44k. This does not apply to those who are self-employed.
Relevant courses: Working at Heights, Basic Scaffold Inspection, Advanced Scaffold Inspection, Lone Working
More On-Site Job Roles
There are many more on-site construction jobs available, those are just to name a few. If you currently work in construction and you need advice on what training courses can help you advance in your career get in touch with 3B Training here.
Take a look below at a few more on-site construction roles that we haven't already mentioned that you may be also interested in:
Joiner
Site Inspector
Project Manager
Shopfitter
Site Supervisor
Painter and Decorator
Plant Inspector/Controller
Floor Installer
Highway Maintenance Operative
Ground Worker
Dry Liner
Construction Manager
If you are looking for a job in the construction industry, why not contact our sister company Bromak Recruitment here?
How do I become a Construction Site Supervisor?
Take a look at how the SSSTS course can help towards you becoming a Construction Site Supervisor here.
Back to News
View Our Courses