Job Roles in The Construction Industry
On-Site Job Roles in The Construction Industry
The construction sector offers a range of different on-site job roles in various parts of the industry. Such as roles in Infrastructure, House Building, Commercial and Off-site work.
Take a look below at a range of on-site job roles in construction you could take and what you can potentially earn in each role.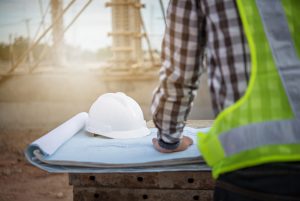 People who work in an on-site construction job role tend to use machinery, tools and building materials to do their work. You will normally have to work on a range of different sites depending on where the work is available and you must also cooperate as part of a team. On-site job roles are available with small contractors up to huge firms, but they all require you to work to the same health and safety standards.
Site Manager
The Site Manager will set out the site before work commences, manage the workforce on-site and oversee the ongoing work. You will manage the work on-site; making sure it meets the agreed timescale, budget and specifications provided by the client.
Site Manager's earn on average between £34k – £55k per year depending on the employer and the location of the work. Find out how to become a Site Manager here.
Relevant courses: SMSTS, SMSTS Refresher, NVQ Level 6 in Site Management, Black Manager CSCS Card
Banksman/Signaller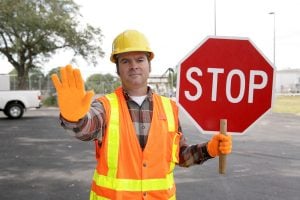 The Banksman or Signaller is a very important role on-site. As a Banksman, you will be in charge of guiding plant operators and vehicle drivers safety around the site. You need to conduct this role correctly to ensure the safety of other workers on-site.
Signaller's earn on average between £22k – £25k per year.
Relevant courses: Traffic Management & Vehicle Banksman
Bricklayer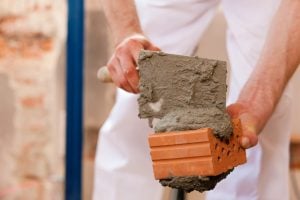 As a Bricklayer, you will be required to work outdoors and usually as part of a team. Bricklayers work with a range of building blocks in mortar to build and fix various structures. Brickies can work on projects a small as building a brick wall, all the way up to new house builds and commercial buildings.
Bricklayers tend to earn a salary of £12.k – £17k. As they become more experienced they can earn between £17k – £30k. Master Bricklayers can earn up to £40k.10,00
Many bricklayers are self-employed so their rates may differ from the above.
Relevant courses: CITB Health & Safety Awareness, Working at Heights
Plasterer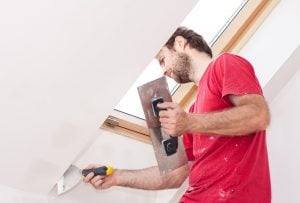 A Plasterer is needed on nearly every building site at some point in the construction process. The plasterer will use solid or fibrous plastering to make walls ready for the decorating process.
Depending on the stage of your career a plasterer can earn between £12k – £28k a year.
Relevant courses: NVQ Level 2 in Plastering Solid, NVQ Level 3 in Plastering Solid
Scaffolder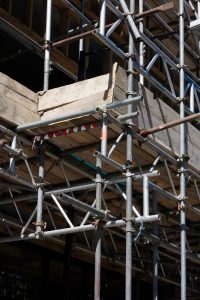 A Scaffolder will erect temporary scaffold structures on-site to allow various work to be conducted easily and safely on-site. As a Scaffolder, you will be working outdoors and to work competently and independently. The job can be very demanding physically so you will need to be physically fit.
Depending on your level of experience a scaffolder can earn a salary between £12k – £44k. This does not apply to those who are self-employed.
Relevant qualifications: Working at Heights, Basic Scaffolding Inspection, Advanced Scaffolding Inspection, CISRS Card, CISRS (COTS), Safety Harness
Joiner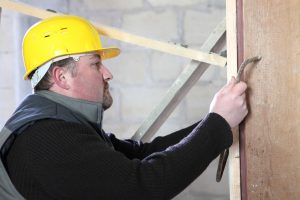 A joiner is used in construction to create all forms of interior elements of a building out of wood. Elements such as kitchens, door, windows and stairs. Working as a joiner can be a varied occupation. Most joiners will work from a mixture of the workshop and on-site.
Several roles fall under the Joiner category:
Wood Machinist
CNC or CAD/CAM Operator
Joinery Foreman
Joinery Estimator
Each role will offer a different salary due to several qualifications and experience you will need for each one.
Novice joiners usually earn between £14k -£17k as a salary
Experienced joiners, earn in the range of £20k – £30k
Master-craft joiners can earn up to £40k
Carpenter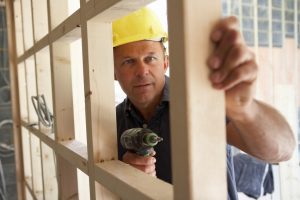 A carpenter uses their skill with woodwork to manipulate timber so that it can be used in construction either by hand or with power tools. A carpenter's work is a major part of the construction of walls, roofing and flooring. The majority of construction sites will need a carpenter at some point, therefore, making them very popular in the construction industry.
You will need to have an understanding of technical drawings and the various types of wood to conduct your duties correctly. On average a carpenter would earn a salary between £5k and £30 depending on their level of skill and experience.
Relevant courses: Level 2 in Wood Occupations – Site Carpentry, CITB Health & Safety Awareness
Project Management Job Roles in The Construction Industry
The need for individuals with strong managerial skills is very high and is vital to assist in closing the construction skills gap. These qualified professionals are integral in the organisation and monitoring of projects and teams in construction. These types of construction site job roles will require you to check that a project is working to the relevant time constraints, budget and the customer's specifications.
Construction Project Management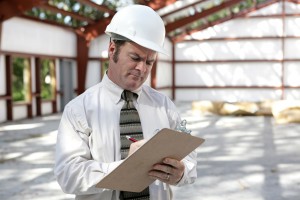 Project Managers are in charge of managing a project's performance. They will monitor aspects such as health and safety, costs, quality and time-management. To get into this job role, it is advised that you start in an entry-level position. In this position, you will provide technical assistance and work towards a higher role.
You will need to gain experience in planning, construction and operations management as well as health and safety.
Relevant qualifications: The majority of project managers will have an educational background. They are likely to have a degree and will have excellent people skills. A recommended course for this role would be the NEBOSH Construction Certificate or NEBOSH Diploma to increase your knowledge of Health and Safety. They may also want to complete a bachelor's or master's degree in construction project management or a similar role. To get on site they would also need a CSCS Black Manager Card.
BIM Manager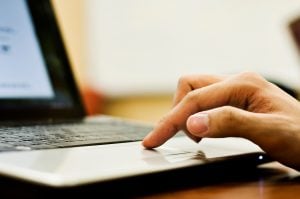 The BIM Manager or Building Information Modelling Manager is required to know about 3D modelling works for the whole team involved. BIM is the method of designing a building through 3D computer models. The BIM Manager will work with his team to fathom the content needed to meet the client's needs for a project. This is a generally new skill base in the built environment and is in increasingly high demand.
To be able to conduct this role you will need extensive knowledge of software, hardware, template creation, research and development and client support. BIM Managers generally work a standard 9-5 week but may be required to work extra hours to meet deadlines.
Building Information Modelling Managers can earn a salary of £20k – £80 depending on their level of qualification and experience.
Risk Manager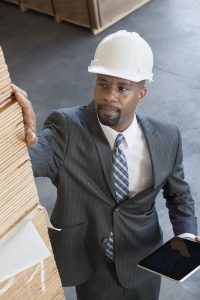 Health & safety is very important onsite; therefore, as a Risk Manager, you are required to monitor the risks on-site and work out how they can be avoided. You will implement risk management strategies and communicate them throughout the work to protect the employees, the customer and the public. They need to have a good knowledge of legal requirements, potential costs, risk assessments and reporting their findings.
Depending on the stage of their career a Risk Manager can earn between £20k – £74k a year.
Learning and Development Manager
A Learning and Development Manager is required to manage the training requirements and continuing professional development of a company's employees. This rob role requires Learning and Development Managers to arrange internal and third-party training for each worker to be able to conduct their job role legally and competently.
Other duties may include; working closely with HR, inductions, appraisals, producing training materials and working with managers to understand employee training needs.
Most positions in this role are a 40-hour week unless you are working with those who work in shifts. On average, you can earn between £22k – £65k per year.
Vehicle and Machinery Job Roles in The Construction Industry
Plant Operator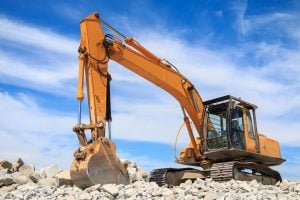 The Plant Operator's job is to drive heavy machinery or (plant) around the site. Plant machinery is used to move, lift and dig materials that a person couldn't. Usually, in this role, each vehicle has its operator that specialises on a specific machine. You operate the machines as well as conducting safety tests on it and changing attachments.
Plant Operators earn on average between £10k – £40k per year depending on their level of experience.
Plant Manager
You are in control of all the plant on a construction site. You will work with multiple projects worldwide and will manage the hiring, buying and transportation of the heavy machinery.
A Plant Manager earn a salary usually between £20k – £50k.
Plant Mechanic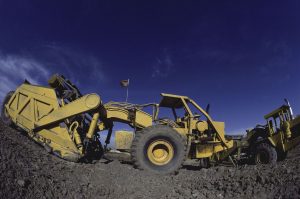 A Plant Mechanic's role is to maintain and repair the plant on site. The construction industry has a high demand for Plant Mechanics.  Site Managers almost always need them. The job requires you to be physically fit and have a good work ethic as the job is demanding physically. You will need to know how to use a range of tools and know-how to conduct safety checks on the machines.
Many Plant Mechanics are self-employed so their rates can differ, but employed mechanics can earn from £20k – £30K plus.
Career Paths in Construction
Estimating
Estimators use detailed analysis and research on costs to provide cost estimates for construction projects. It is required that you gain knowledge of the different types and costs of building materials. As well as blueprints and building methods as well as subcontractor knowledge.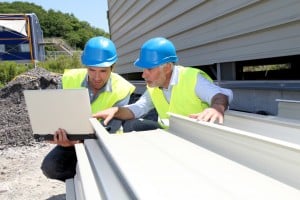 The role requires you to have an understanding of expenses, building design and contract formats. You will also pick up basic skills in engineering and construction. You will move your way up the career ladder from Junior Estimator to Chief Estimator.
Health, Safety and Environment
This department manages the health and safety activities on site. Individuals who look to take this career path are likely to already have a background in the industry; specifically within site inspections. If you have strong verbal and written communication skills and have a good working knowledge of HSE regulations this is a good career path for you.
Qualifications
Great starting qualifications are basic health and safety qualifications such as Accident Investigation and Risk Assessment & Method Statement.
Vital qualifications include the NEBOSH Construction Certificate and the NEBOSH Diploma. You will also need an NVQ Level 6 in Health & Safety to show your on-the-job competence. Becoming a Chartered Member of IOSH (CMIOSH) is another way of demonstrating your capability.
Human Resources
HR professionals work on providing support to employees and help to ensure the smooth running of the business. If you are good at multi-tasking, administration skills and organisation then HR could be the job for you.
There are plenty of entry-level roles available for this field.  In these roles, you will pick up the required skills whilst learning on the job.
Administration
Administrators in the construction industry conduct their work on-site in a field office or from a head office. Administrators normally attain their role through entry-level openings or apprenticeships.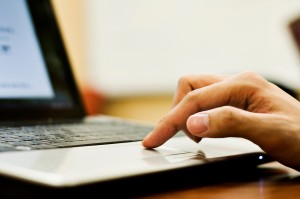 If you are looking for this type of role in the construction you will pick up any needed knowledge of how construction and manufacturing work just by doing the job. You will need basic IT skills and a good phone manner to succeed. For office-based roles, it always helps to learn First Aid at Work as it is a legal requirement to have at least one first aider in a workplace at one time.
How do I start a career in construction?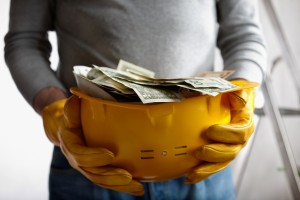 Most trade based careers require an apprenticeship. This normally involves going through an NVQ Level 2 in the relevant field.
However, labourers simply require some on-site job experience. It is now vital that everyone working on a construction site in the UK has a CSCS Card or equivalent. To obtain this card, you will first need to complete an NVQ or attend the CITB Health and Safety Awareness course. You will also need to complete the Health and Safety Environment Operatives Test. Some employers also require other qualifications such as Asbestos Awareness, Working at Heights & Manual Handling. For more information take a look at "How To Apply For a CSCS Green Card".
How do I become a Construction Site Supervisor?
Take a look at how the SSSTS course can help towards you becoming a Construction Site Supervisor here.
Back to News
View Our Courses