Vehicle and Machinery Job Roles in The Construction Industry
Various job roles are available with Vehicles & Plant Machinery
Take a look below at a range of vehicle and machinery based job roles that are available in construction and the potential salary you could earn from each of them.
Machinery is a very common element in almost every construction project. There is a whole range of machinery that an operative could drive, such as; excavators, rollers, dumpers, telehandlers and fork-lifts to name a few. The vehicles also need to be managed, maintained, repaired, supervised, loaded and unloaded. There is a whole host of opportunities from this part of the industry.
Plant Operator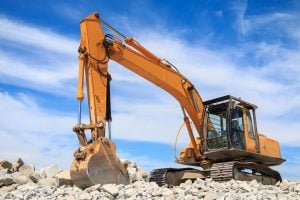 The Plant Operator's job is to drive heavy machinery or (plant) around the site. Plant machinery is used to move, lift and dig materials that a person couldn't. Usually, in this role, each vehicle has its own operator that specialises on a specific machine. Not only will you be required to operate the machine, but you will have to conduct safety tests on it and change its attachments if needed.
Plant Operators earn on average between £10k – £40k per year depending on their level of experience.
Relevant courses: see Plant Training
Plant Manager
Plant Managers are in control of all the plant on a construction site. The Plant Manager will work with multiple projects worldwide and will manage the hiring, buying and transportation of the heavy machinery.
A Plant Manager earn a salary usually between £20k – £50k.
Relevant courses: see CPCS
Plant Mechanic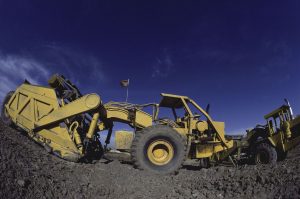 A Plant Mechanic's role is to maintain and repair the plant on site. Plant Mechanics are in high demand across the industry, as they are almost always needed on site. The job requires you to be physically fit and have a good work ethic as the job is demanding physically. You will need to have knowledge of how to use a range of tools and know how to conduct safety checks on the machines.
Many Plant Mechanics are self-employed so their rates can differ, but employed mechanics can earn from £20k – £30K plus.
Relevant courses: Confined Spaces Low Risk, Working at Heights, Safety Harness
More Vehicles and Machinery Job Roles
There are even more vehicle and machinery jobs available. If you need advice on what NPORS or CPCS courses you should attend to help you advance in operating plant machinery, get in touch with 3B Training here.
Take a look below at some more vehicle and machinery roles that we haven't mentioned but you can pursue:
Senior Manager/Head of Department
Plant Support Services Co-ordinator
Rail Engineering Manager
Transport Manager
Plant Inspector/Controller
Depot Manager
Banksman/Signaller
Rail Systems Engineer
HGV Driver
Logistics and Plant Manager
Head of Track
What are the benefits of in-house training?
In-house training is very flexible; it can be delivered both externally and internally and its content can be made bespoke to your company. Take a look at some more benefits here.
Back to News
View Our Courses