Which NEBOSH Health and Safety Course is Best?
NEBOSH is a great qualification to gather more in-depth knowledge about health and safety practices and how to apply these practices to different work environments.
However, choosing the right NEBOSH qualification for yourself is important as they're not all the same.
Read more below to learn about the NEBOSH accredited training we deliver as a NEBOSH Gold Learning Partner, and how having a NEBOSH certificate can enhance your career…
Is NEBOSH a professional qualification?
NEBOSH is a globally recognised qualification designed to meet health and safety expectations.
A NEBOSH qualification is acknowledged by employers and the experience can be applied to the workplace. This qualification can help you to progress in your career.
Find out more about the jobs and career paths in health and safety that you can achieve when you hold a NEBOSH certificate.
Which NEBOSH course is best?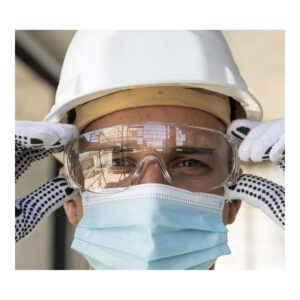 The NEBOSH National General Certificate is a widely recognised qualification in the health and safety industry. It is generally the most popular as it's an excellent choice for managers, supervisors and individuals from different occupations.
It is a 10-day course and offers in-depth knowledge of crucial health and safety practices.
However, if you require a more specific course towards the construction industry then you'll probably want to consider the NEBOSH Health and Safety Management for Construction. This is specifically for workers in the construction industry to provide an understanding of health and safety whilst on-site.
If you're unsure which is best for you, then your occupation should give you an insight into which NEBOSH course is most suitable.
How much is a NEBOSH course?
Both the NEBOSH General Certificate and the NEBOSH Construction Certificate courses we offer are available in-house and public and can be delivered in the classroom or online. The price of NEBOSH training differs depending on these variables.
Take a look at our current NEBOSH course fees for public dates (as of May 2023), available to book via the links below…
If you'd like to enquire about in-house training for the above, click on the links and complete our enquiry form.
Can NEBOSH courses be done online?
Yes, you can take both of our NEBOSH courses online.
Taking a NEBOSH online course offers you flexibility which is a great choice for working professionals.
How to pass NEBOSH General Certificate?
Passing the NEBOSH exam requires you to be able to apply the knowledge you've learnt in the course to real-life practical situations.
During the exam, ensure you understand what the question is asking and use the knowledge you've learnt to produce an appropriate answer.
When you are answering questions, make sure you answer them to the best of your ability, as some questions may be worth more than one mark.
How to prepare for NEBOSH exam?
Preparing for an upcoming exam can be daunting but taking in the information you have learnt, reviewing it and preparing to the best of your ability will give you the best chance of success.
Here's a list of things to do when preparing for your NEBOSH exam:
Consistent study
Understand the course material
Try answering exam-style questions
Utilise the resources you have available
We've put together some NEBOSH Revision Tips which you may find useful when preparing for the exam.
How to submit NEBOSH open book exam?
One of the steps towards completing your NEBOSH course and exam is completing an Open Book Examination (OBE).
You'll complete the OBE online, where you will have a 48-hour window to complete it. The OBE allows delegates to complete their NEBOSH assessment in a suitable and safe location.
When completing the open book exam it is important to adhere to any rules NEBOSH has in place. You will also need to confirm that any work submitted is your own.
You can submit your answers through the NEBOSH online assessment platform. Your answers will need to be in one of the following formats; PDF, doc or docx. Find out more via the NEBOSH downloadable resources here.
Learn more about the NEBOSH Open Book Examinations.
Overall, NEBOSH is a fantastic course for those who are wanting to gain a well-regarded and lifetime qualification in health and safety.
Back to News
View Our Courses