IOSH Working Safely Course
IOSH Working Safely® course is a training course that provides an understanding of the essentials of health and safety in the workplace.
You will learn the importance of safety and health, and why you must work safely.  As a result, after completion you will gain all the tools and knowledge needed to improve workplace safety.
All workers need to understand their responsibilities; how they contribute to the safety, health and wellbeing of others in the workplace.
This IOSH Working Safely course will provide you with the confidence and tools to carry out your role effectively. As part of our health and safety iosh courses, this working safely course will help to improve overall safety awareness across the board in the workplace.
This IOSH training course covers the following topics, but for the full list covered, see the dropdown below.
Understanding your health and safety responsibilities
Defining risks and hazards
How to identify common hazards
How to improve safety performance
Benefits of this IOSH Working Safely Course:
You will improve your occupational safety and health knowledge
You will gain a highly recognised lifetime qualification accredited by the institution of occupational safety and health (IOSH)
You will complete the qualification in one day
Knowledge of this course should increase productivity in your workforce
You will receive the knowledge and tools to work safely, from a leading health and safety company in 3B Training.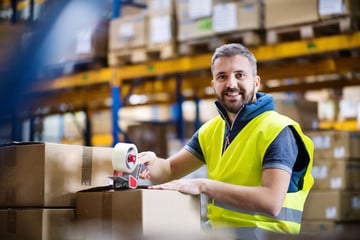 IOSH Working Safely course content
The IOSH Working Safely course covers a range of transferable subjects that gives you an understanding of the importance of working safely.
You will gain knowledge through presentations, quizzes, games and videos. You will also take part in theory-based learning, such as classroom discussions and practical activities.
The content covered in the training course includes:
An Introduction to occupational health and safety
The legislated responsibilities of companies, and your health & safety responsibilities.
Defining and identifying risks and hazards
Improving safety in the workplace
Developing safety performance
Making a difference to your well-being and the well-being of your team, through everyday behaviours.
Environmental issues
Understanding of how to reduce environmental impact
Assessment
To pass the course, you must complete a final written exam.
How long is the IOSH Working Safely course?
The course is delivered over one-day it is highly interactive, easily digestible, and jargon-free.
The short duration will keep productivity going, as you can attend the course with minimal disruption to work.
Why should I attend this course?
People from any sector who want to learn basic health & safety should attend this course. You can utilise this training in any workplace, which makes the knowledge you gain from this course transferable.
The course can affect your business positively  by reducing sickness and accidents. It also improves occupational health and safety, which helps to improve productivity.
Working Safely is also an internationally recognised qualification, so having the certificate can be useful in a workplace.
As an individual, you will have the skills to identify hazards and risks and improve your overall safety performance. As a result, you and your colleagues will be able to work safely.
IOSH Working Safely entry requirements
There are no formal entry requirements for this course.
Although we do ask that you can understand, speak and write English well enough to pass the course.
We want you to get the best out of your training.
Is this course accredited?
Yes, this course is accredited by IOSH. IOSH is the largest membership body for health and safety professionals, and is recognised throughout the globe.
On completion of the course, you will be awarded an IOSH Working Safely certificate. The certificate is a lifetime qualification that does not need to be renewed.
How is this course delivered?
This course can be delivered via Online / Remote learning and In-house specifically for your company.
Remote Learning
Remote learning is delivered online in a virtual classroom through video conferencing software. To access the course, all that delegates need to do is log in using a camera and microphone device.
The course is delivered by an approved tutor to a group of up to 20 delegates. Delegates will still be able to interact with the tutor and other attendees through their microphone or the chatbox. All course materials are accessible in PDF format, and the exam is completed electronically.
In-house Courses
IOSH Working Safely is an ideal course to be delivered in-house specifically to one company. The course content is very flexible as it is designed for a general audience.
This means that it can be easily tailored to the delegates by the tutor. Because the course is only one-day long, it is a great way to get your employees health and safety trained quickly. The course can be delivered at a venue of your choosing or online via Remote Learning.
In-house courses are priced individually on a case-by-case basis. The quote we provide will vary depending on location, delegate numbers and delivery format. For a quote, complete the form on this page, and one of the team will be in touch.
FAQs
Am I eligible for the green labourer card if I have an IOSH Working Safely certificate?
As of 31 March 2020, anyone with an IOSH Working Safely certificate will no longer be eligible for the green labourer card.
If you completed your Working Safely course before 31 March 2020, you will still be eligible to receive the card.
How long does an IOSH certificate last?
The IOSH Working Safely certificate lasts for a  lifetime. It is an internationally recognised certificate, and highly respected.
NEXT AVAILABLE COURSES
Next Available Courses
IOSH Working Safely

Online - 23 Oct 2023

£145 + VAT 3 PLACES LEFT!

IOSH Working Safely

Online - 30 Nov 2023

£145 + VAT

IOSH Working Safely

Online - 20 Dec 2023

£145 + VAT

IOSH Working Safely

Online - 19 Jan 2024

£145 + VAT
Can't see the course date or location you are looking for?
VIEW MORE COURSES