10 Years of 3B Training
On 1st April 2021, 3B Training turned 10 years old!
To celebrate a decade of delivering health & safety training, we'll be looking back at some of the moments that made 3B what it is today.
April 2011 – 3B Training was born.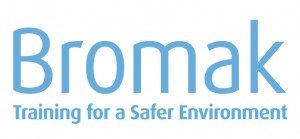 This is where it all began…3B Training was established in 2011 by directors Dave Brooks, Justine Brooks and Mathew Bewley. We originally formed as part of our sister company, Bromak Recruitment who are based in Bolton. Back then, we were known as Bromak Training. The purpose of the business was to assist the recruitment team with their clients' training requirements.
August 2012 – We became CITB Accredited.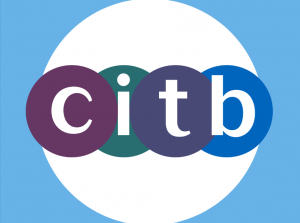 Little did we know how much of an impact this training accreditation would have on the business. This allowed us to deliver the Site Safety Plus courses, which have become our main offering. SSP courses formed the core of 3B's growth; we have delivered thousands of SMSTS, SSSTS, HSA and Temporary Works courses since then. Read more.
November 2012 – We delivered our first ever CITB course.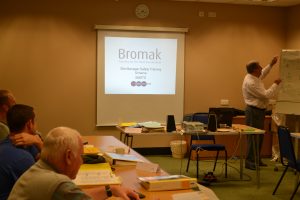 Our first ever course was a CITB Health & Safety Awareness delivered in our first Head Office in Bolton. We trained just five delegates that day. We've come very far since then. Now we fill dozens of CITB accredited courses across the country, and we now even offer the courses remotely.
November 2012 – We delivered our first First Aid course.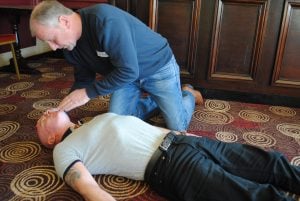 Later in the month, we also delivered our first ever Highfield accredited First Aid at Work course. First Aid training has become very popular with our construction clients due to how vital the course is to site workers. Over the years, we have continued to offer First Aid training in the classroom and have since expanded by offering the courses via eLearning too!
December 2012 – We opened our Manchester and Liverpool Training Venues.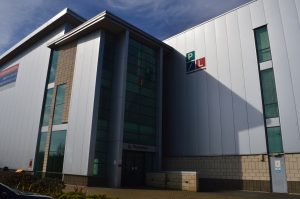 The end of 2012 marked the expansion of 3B Training. To cater to our clients who were further away from Bolton, we began to offer training in Speke, Liverpool and Stockport, Manchester.
In 2015 we upgraded our Liverpool centre. The move allowed us to have extra office space, more training rooms and offer our delegates better transport links to the centre.
In 2016 we also acquired a dedicated office in Denton, Manchester. Our Manchester centre has remained there ever since, bringing in delegates from the South of Manchester and its surrounding areas.
April 2013 – July 2013 – We delivered our first IOSH and NEBOSH accredited courses.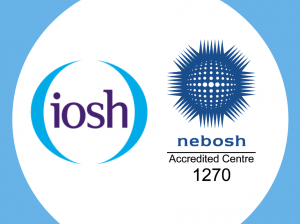 As a health and safety training company, we didn't just want to limit ourselves to just construction health & safety courses. Therefore, we obtained the renowned accreditations, IOSH and NEBOSH. IOSH & NEBOSH courses have allowed us to deliver to delegates beyond the construction sector at all levels, from office workers to health & safety managers.
Our first IOSH course was an IOSH Managing® Safely course to just 3 delegates in Bolton. Now we offer the course nationwide, remotely and as an eLearning course.
The first NEBOSH Certificate we delivered was for two delegates at their address. Little did we know from then we would continue to deliver the course across the country and online. We have also developed our own NEBOSH training packs for our delegates and fine-tuned a course presentation.
October 2013 – We moved to our own dedicated Head Office in Bolton.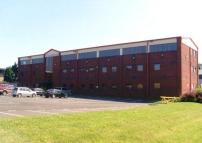 As 3B Training began to grow, we upped sticks from our shared office to our own centre in Westhoughton, Bolton. The centre gave us our own dedicated office, two training rooms and a break out area for our delegates.
This centre saw the start of rapid growth from 3B. We began to offer more types of courses and schedule more dates. The team began to grow, as did our bank of associated tutors and clients. So much, that we added an extra training room in the centre, to cope with the demand. Westhoughton was our home for 4 years before things got a little cramped and we deiced to move.
April 2014 – We officially rebranded…3B Training was born!
This saw 3B's separation from Bromak, time to stand on our own. The name '3B' came from our 3 founders, Mat Bewley, Dave Brooks and Justine Brooks.
August 2015 – We began to offer training in Leeds.
As we expanded further, we moved our radar into Yorkshire. The plan would be to attract clients from West Yorkshire. Our original home was Woodkirk Valley Country Club; we delivered a Health & Safety Awareness to 11 delegates, it was a great success. This also saw the birth of our Yorkshire-based team.
As we began to develop in the region, we later moved to a larger centre in Leeds, which remains our staple centre in that region today.
October 2015 – We had a stand at our first Health and Safety Exhibition (we've attended lots since then!)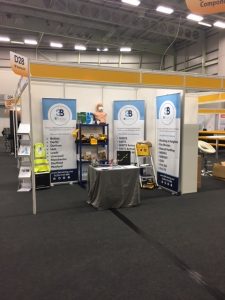 To spread the word of 3B, we had our first ever stand at Health & Safety North, which then was based at Bolton Arena. After seeing the benefit of health and safety trade shows, we continued to represent them across the country. Year after year, we increased our stand size, took part in talks and seminars, and ran competitions. Now we have a real form of presence at the shows.
November 2015 – Approved to deliver NVQs.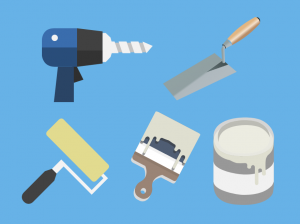 To add another string to our bow, we obtained several accreditations that allowed us to offer Level 2-7 NVQs. NVQs were a high demand qualification in the construction and health & safety industries; it was a no brainer!
NVQs allow our customers to gain the relevant skills card for their role and cross over into a range of occupations and levels of expertise. NVQs are now a part of our core offering that continues to grow.
November 2015 – We launched our eCommerce website to allow customers to book online.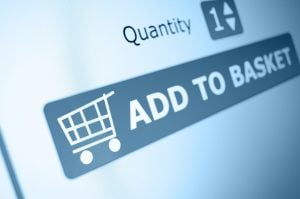 In November 2015, we launched our eCommerce website to allow customers to book online! This allows our customers to see live updates whenever and wherever they please on a range of devices. Our website has become a huge part of 3B!
January 2016 – August 2016 – Opened venues in the Midlands.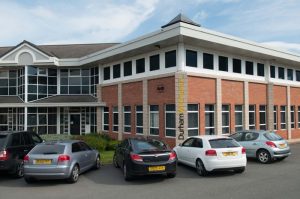 In 2016 we spread our presence further across the country as we opened a centre in the Midlands.
We settled in Derby for our Midlands centre. Covering this area allowed us to bridge the gap between the north and south and unlock opportunities in its surrounding areas.
August 2017 – We moved to a larger Head Office in Wigan.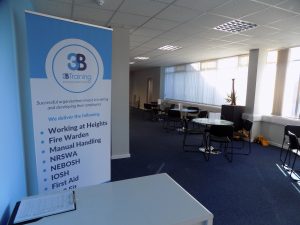 Due to the further expansion of 3B, we needed a larger office to cater to the increasing demand for training and the growing team. The new office was spread over two floors, with room for two offices, five training rooms and a remote delivery suite. This centre remains our home today and has seen many delegates come and go.
October 2017 – We employed our first full-time trainer.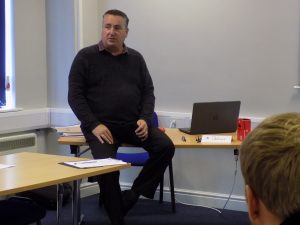 To improve the quality of service that we provide, we felt the next step would be to employ our own full-time trainers. The training team has continued to grow; we now have our own NVQ assessors and trainers who can deliver remotely.
February 2018 – We began to offer eLearning courses.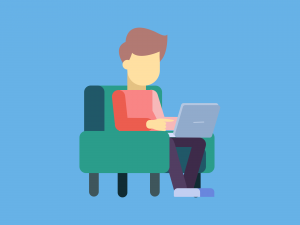 2018 saw the introduction of eLearning courses. Not all delegates have the time to attend classroom training. Therefore it made sense to offer whatever courses we could as eLearning. Due to its flexibility and competitive price, eLearning has become a big part of our course catalogue.
May 2018 – We opened our Doncaster centre.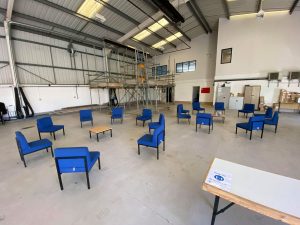 Soon our Yorkshire team would need a base to work from. This was when we opened our training venue in Doncaster. As our Doncaster venue grew in popularity, we decided to use the venue to our advantage. In July 2019, we utilised the large hangar area to offer various scaffolding courses to our customers by obtaining the CISRS Accreditation.
September 2018 – We became ELCAS Approved.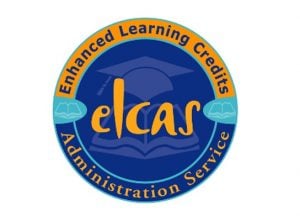 In 2018 we gave our ex-armed forces customers the option to use ELCAS funding towards their learning. The scheme allows delegates who have ELCAS points to cover up to 80% of eligible course fees, up to a limit of £2000.
November 2018 – We became a CITB Approved Training Organisation (ATO)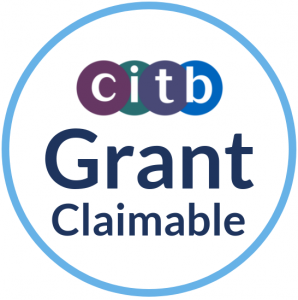 To make our customers experience even better, we became a CITB ATO. As an ATO, we helped our CITB registered customers with claiming grants from their training. To become an ATO, we demonstrated that we could deliver training to a defined industry standard.
March 2019 – We obtained the UKATA Accreditation.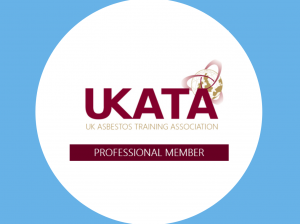 Once we became a UKATA Professional Member, we also became accredited to deliver our own UKATA accredited Asbestos Awareness courses. The course is incredibly popular and vital within the construction sector to help delegates work safely. The course became so popular we also resold it as an eLearning course.
April 2019 – We obtained the NPORS Accreditation.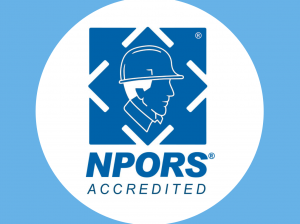 NPORS courses were popular for our customers who wanted to gain their NPORS card alongside an NVQ. Therefore, instead of brokering our courses out, we decided to offer them ourselves. We now have sales advisors who specialise in arranging plant training courses all across the country.
June 2019 – We delivered our first CITB Funding Event.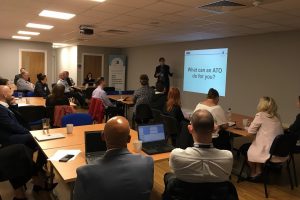 Over time we had more, and more of our customers ask about the CITB Skills and Training Fund and how they can use it to benefit them.  We came up with the idea of delivering events in collaboration with the CITB to help advise and update our customers on changes with the funding. After the success of our first session in Wigan, we continued to run the event across the country and since online.
October 2019 – We organised our Let's Talk Charity ball to raise money and awareness for Mates in Mind.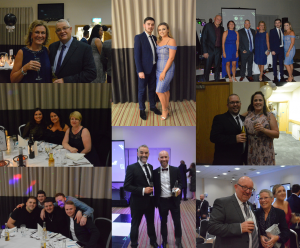 As champions of mental health awareness, we gathered local North West businesses to raise valuable money for Mates in Mind. The event was held at a local sports venue, Leigh Sports Village.
To raise money, the night consisted of various games, raffles and charity auction of prizes donated by partners, suppliers and customers. The night also featured emotional talks from the guest speaker who spoke about mental health stigma and dealing with mental health after a near-death experience.
In the end, we raised  £6,380.32 for the mental health charity.
February 2020 – We became a NEBOSH Gold Learning Partner.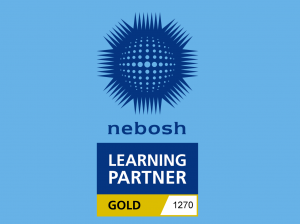 In early 2020 we received a gold rating from the  NEBOSH Learning Partner Programme, a quality assurance scheme for NEBOSH providers. This showed that we had exceeded NEBOSH's learning excellence principles. The award allowed us to receive the highest quality support from NEBOSH, which benefits our customers.
March 2020 – Became the first training provider ever to deliver a CITB course remotely!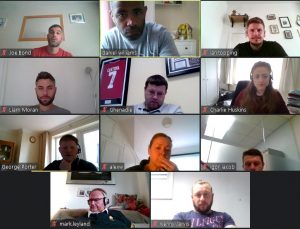 In 2020, the COVID-19 pandemic hit the world. Classroom training was stopped, therefore leaving training providers in a difficult situation. We decided to work with our accrediting bodies to arrange the training remotely.
Within a week of going into national lockdown, we delivered the first-ever remote delivered CITB Health and Safety Awareness. From then, CITB continued to allow more of their courses to be delivered online. Now remote learning is a big part of our offering that we plan to continue with beyond COVID-19.
February 2021 – Became the first Health and Safety Training Provider to be accepted as a Build UK member.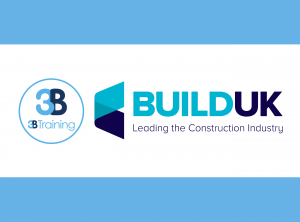 In early 2021 we became a Professional Services Member by joining Build UK's supply chain. We were the first-ever health & safety training company to do this, which is an achievement in itself. The recognition will help us to provide training to Build UK members across the country.
March 2021 – We launched ePortfolio NVQs.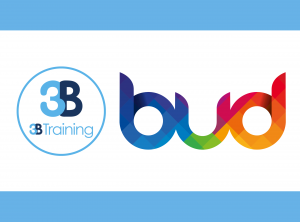 To help improve the delivery of our NVQs, we adopted the training management platform, Bud. This allowed us to offer a range of our qualifications via ePortfolio.
Back to News
View Our Courses